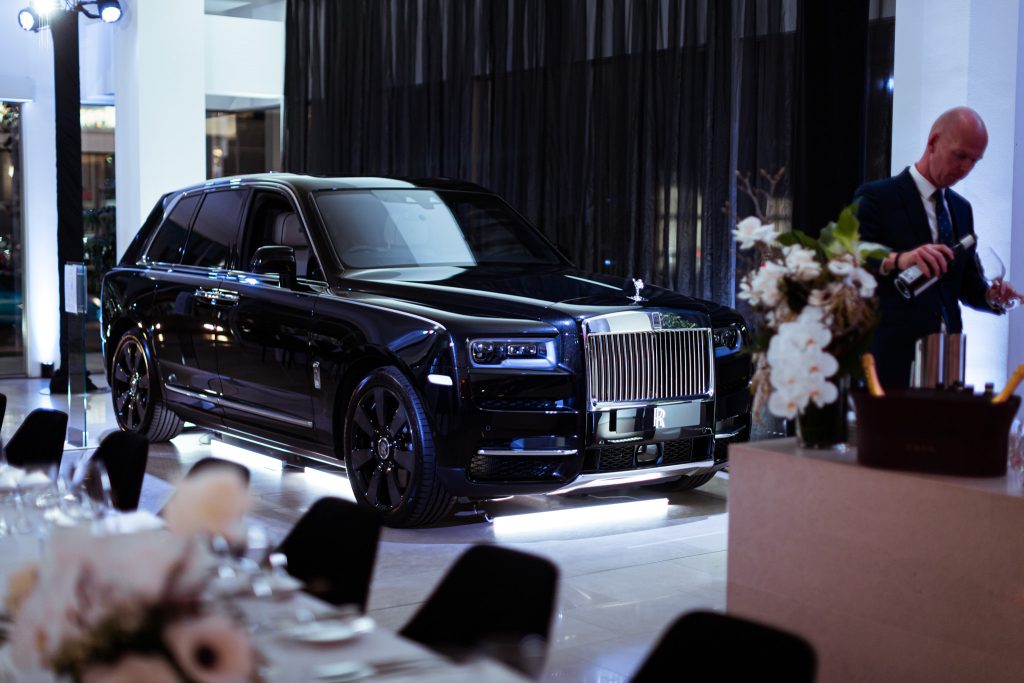 The Luxury Network Australia was proud to be a part of the Rolls Royce and Vacheron Constantin exclusive dinner in the Rolls Royce showroom, featuring a display of ultra luxury and exclusive timepieces by Vacheron Constantin.
Guests were greeted with a flute of Krug on arrival with the modern beats of Jake Meadows on the harp setting the spellbinding tone for the evening.
The Luxury Network members collaborated to create an exclusive and unforgettable evening including a stunning four course menu curated by Head Chef, Matt Bates, of Elite Chefs Sydney, partnering with Simon Johnson to incorporate the finest caviar into each course.
Langton's, thoughtfully and skilfully, paired each course with jaw dropping wines, and concluded with a rare and special Seppeltsfield 1919 Para 100 Year Old Vintage Tawny.
This evening was a beautiful collaboration of many of The Luxury Network members to create a unique and special evening for all of the guests.