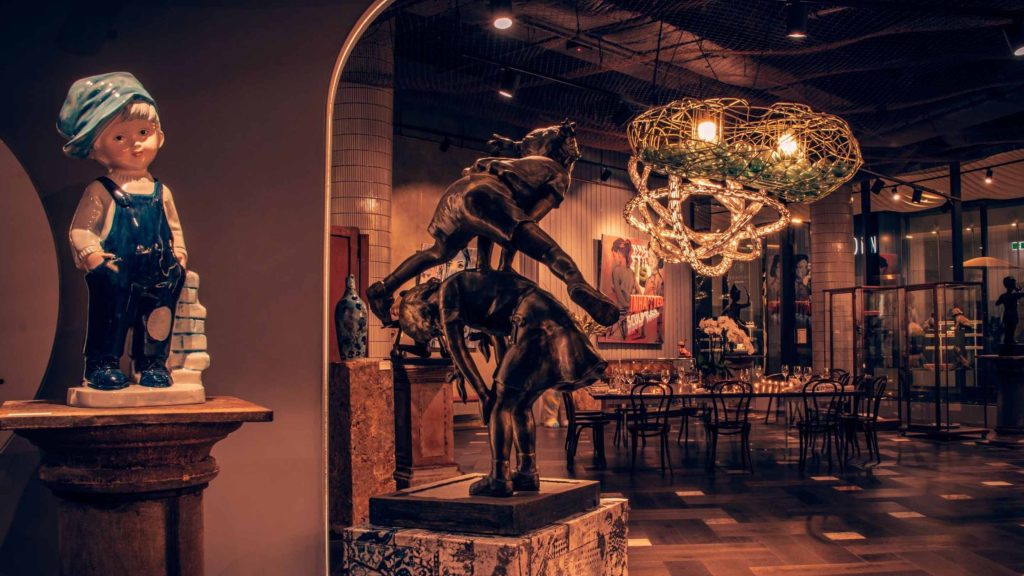 Playing host to a community of artists, designers, culinary experts, fashion, hospitality, and retail, Capitol Grand's latest addition comes in the form of a luxurious event space that exudes culture and style.
With a capacity for 60 seated guests or 120 guests for cocktails, the gallery features opulent light fixtures that surround the space, while the walls are adorned with original art pieces from the renowned artist, David Bromley. A hand-selected team of culinary experts from Michelin-starred restaurants throughout the world meticulously curate menus to rival the finest dining establishments, using only superior, seasonal ingredients, each meal can also be paired by a flawlessly matched wine selected by the in-house sommelier.
Whether you're organising a private celebration, wedding, corporate function, or social event; bespoke and personalised experiences are the specialty of the Bromley Event Space.
For event inquiries or a venue tour, contact the events team on (03) 8080 8080 or send an email to events@lkhospitality.com.au.