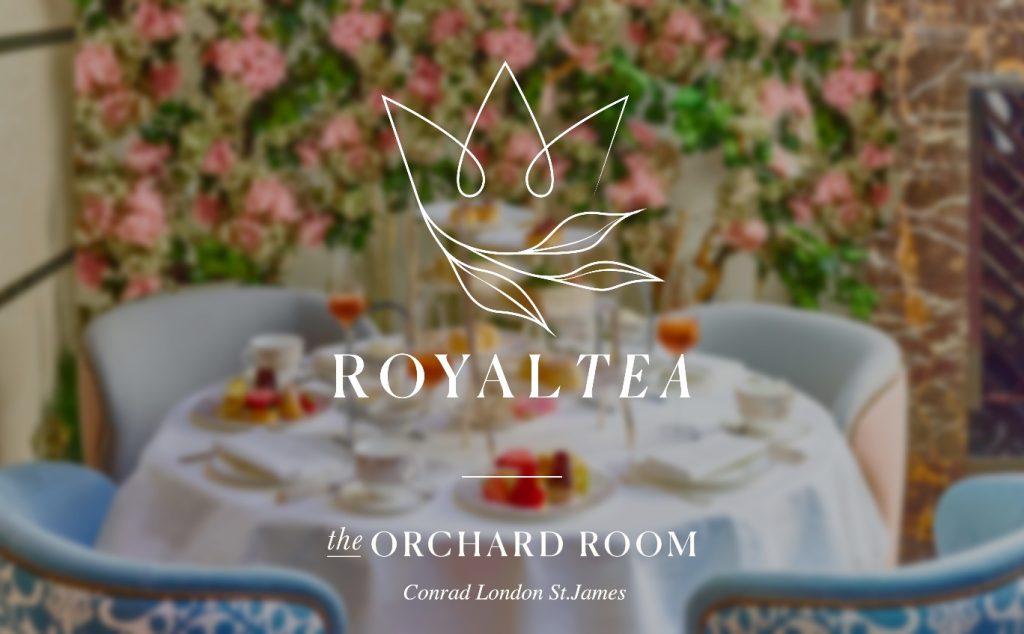 Award-winning Chef Sally Abé has designed 'RoyalTea' at Conrad London St. James, her first ever afternoon tea menu, served in the stunning surrounds of the hotel's afternoon tea lounge, The Orchard. Launching on Saturday 30th April, Sally has taken inspiration from the hotel, being an historic 19th century building that was once Queen Anne's Chamber, its iconic location in the heart of Westminster, and proximity to Buckingham Palace. In combining this with the rich history of a traditional British high tea and its own royal connections, the spectacular RoyalTea offers a truly authentic British afternoon tea experience with treats fit for royalty – launching at the perfect time to celebrate Her Majesty The Queen's Platinum Jubilee.
The RoyalTea menu honours our very own Queen Elizabeth II, with an array of sweet treats that use ingredients that have their own Royal Warrants – Lyle's, Rowntree's, and Wilkin & Sons, purveyors of Tiptree jams. The dainty, elegant cakes include a traditional 'English Strawberry Victoria sponge', 'Treacle and pecan tartlet', and 'Glazed Seville Marmalade cake'. The icing on the cake, if you'll pardon the pun, has to be 'Liz's choccy biccy sandwich'; Sally's take on the Queen's favourite chocolate biscuit incorporates pieces of biscuit and chocolate mousse coated in chocolate.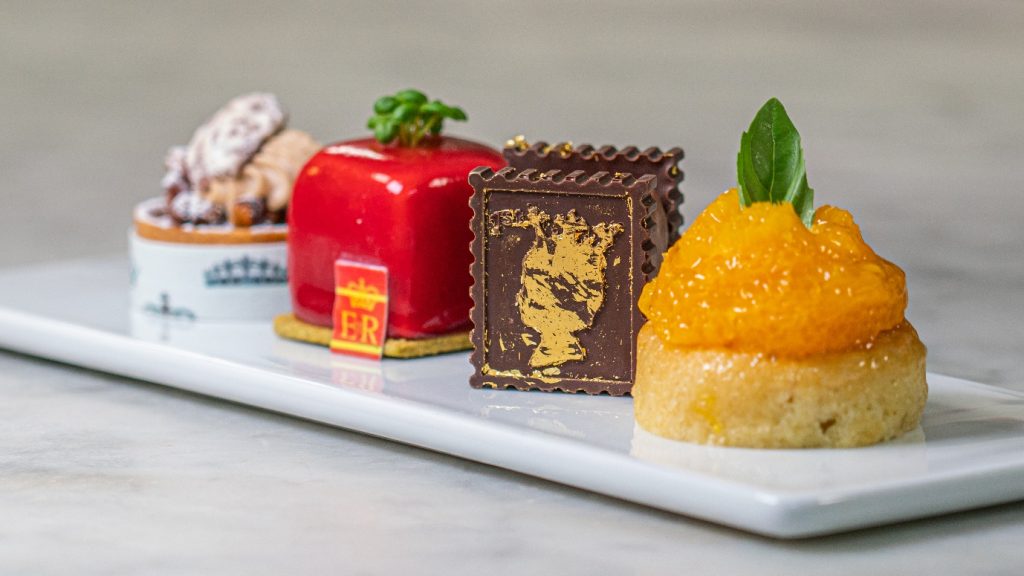 The savoury section of the menu is just as quintessentially British with nods to the regal history of afternoon tea, believed to have originated with Anna, the 7th Duchess of Bedford, and later being adopted by Queen Victoria. Guests can expect a selection of traditional sandwiches with a touch of Conrad London St. James luxury, such as 'Coronation chicken with baby gem lettuce', 'Truffled Egg Mayonnaise with watercress', and 'Cucumber and white pepper with mint'.
In characteristically British style, no afternoon tea would be complete without a selection of outstanding teas, which is why there will be a choice of 21 teas on offer from Lalani & Co, who specialise in finding extraordinary small-batch teas. If you're looking to make afternoon tea much more of an occasion, guests can also opt for a glass of bubbles from Champagne Bollinger, which has enjoyed a close association with Britain since 1858 and prides itself on having held a Royal Warrant continuously since first awarded by Queen Victoria herself in 1884.
RoyalTea will be launching on Saturday 30th April, and tea on that date will be accompanied by a live classic jazz guitarist. Available to book now, the afternoon tea will be served from 12.30 – 5pm, Wednesday – Sunday, and is priced from £45pp.