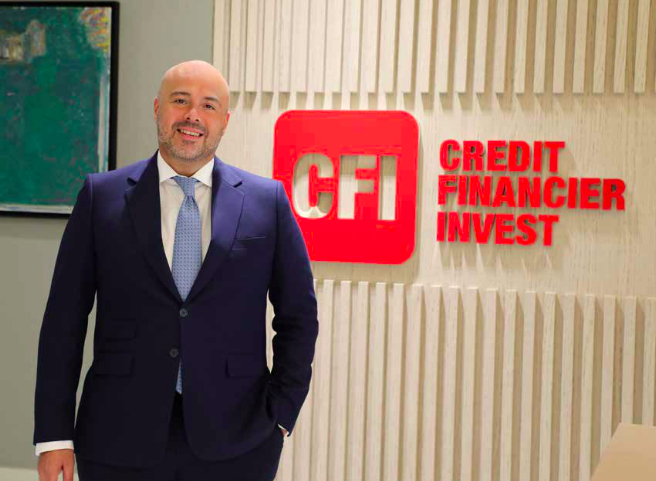 The Luxury Network UAE recently welcomed CFI Dubai as one of its newest members, and we were delighted to interview the CEO of CFI Dubai, Nidal Abdel Hadi to get a perception about their business and services.
As to start off with some basic understanding about your group, can you please tell us what CFI DUBAI is?
CFI Dubai is an award-winning financial markets provider offering fast execution, ultra-competitive trading conditions including low spreads, professional services, top tier security, dedicated 24/7 customer support, and powerful trading tools.
CFI Dubai is part of the CFI Financial Group, a conglomerate of globally-regulated financial entities, with a long-standing history of 24 years of experience in the field of online investing.
CFI Dubai is regulated by the DFSA, UAE's financial markets regulator, which is empowering traders in the region with a legal framework that gives them peace of mind when trading and doing business with us.
With CFI, what are the different markets and industries to which a trader will have access to?
CFI Dubai facilitates access to the world's largest online markets: FX currency pairs, commodities, indices, crypto currencies, stock CFDs, ETFs and beyond. Our product portfolio counts more than 13,000 assets with 24/7 pricing, and fast execution.
Is CFI only for individuals who have always been trading in the past, or can any interested newcomer or a beginner be able to open a trading account to commence with the trading journey and does CFI offer any learning platform for such early interceptors?
CFI provides an environment open to traders of different trading backgrounds. Online trading has a strong appeal and at CFI we facilitate information access, and 24/7 accessibility of it with our rich digital library. Unlocking market potential with CFI can be done through a variety of educational materials and education infrastructures: trade ideas, webinars, seminars, market-oriented articles, technical analysis video series, and more.
How important is it you feel for traders and investors to digitally transform themselves, and how do you find CFI to be technologically aligned and future ready?
CFI's digital transformation is an ongoing process because our business is a market that's constantly on. Our goal is to be a step ahead with the technology we offer to our clients and meet their needs. We are doing a great job at delivering and ensuring a seamless digital client experience across 8 licenses and over 100 countries.
What are those characteristics and factors through which you feel that CFI out-stands other similar trading organizations, or how would you distinguish CFI from others?
CFI has a strong regional presence in the MENA region with a customer support team delivering 24/7 service in multiple languages. Our long-standing history of 24 years and counting is a proof of our long- term business relationships and safety when involving clients' investing portfolios. Additionally, our regulatory framework is a statement to the market, prospective and actual clients that we are constantly looking at tapping into market growth in a compliant way, and you can depend on our credibility.
Does the UAE provide a more accepting or better-suited environment for trading as compared to other regions around the world, and how important is the Middle East market for CFI?
CFI is regulated by the DFSA and UAE is an important marketplace because of our license. CFI's head- quarter office is also in Dubai, and one of the main targets are clients across the region. Middle East is a focus CFI's been having since it commenced operations 24 years ago. We have expanded our business model in the UK under an FCA license, across the EU under a Cy- SEC license, and we are recently tapping into key Northern African markets like Egypt.
What products, services or new additional markets you predict would CFI be offering to the clients in the next coming years?
Our product offer is over 13,000 instruments from a variety of mar- kets. We've way above the industry's benchmark and this is what makes CFI attractive.
We are always looking to diversify and innovate across different aspects of our business, with technology and education being paramount to our growth. We are working on new digital enhancements and novelties for our cli- ents and prospective ones so stay tuned.
As the CEO of CFI DUBAI, what is your mission, vision and direction for the future and the betterment of the company?
My mission is to ensure the team has all the support and tools to help them do their work in a healthy and positive working environment.
Investing in our people is the fastest way to reach the vision, which is "To be the brand for all things investing and trading''.
This will pave the way to ensure our clients continue to enjoy customized and professional service ensuring a high-quality trading experience.