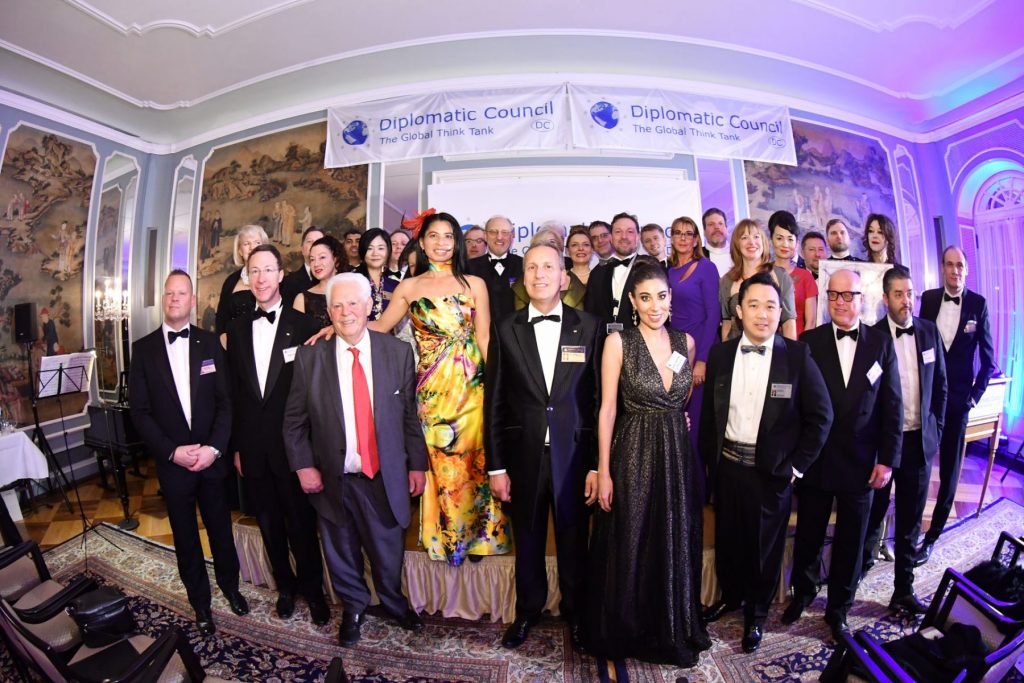 The Diplomatic Council (DC), a global think tank, a world-leading business network, and a charitable foundation in consultative status with the United Nations, is launching a new DC Mission in Singapore appointing Ms. Irene Ho as Head of DC Mission Singapore. Ms. Ho is the founder of The Luxury Network Singapore and is one of the most connected businesswomen in Singapore. The official opening of the DC Singapore Mission is organized by Ms. Irene Ho and hosted by H.E. Dato' Zulkifli Adnan, the Ambassador of Malaysia to Singapore and a member of the Diplomatic Council´s Board of Presidents, at his residence on March 22.
150 carefully selected guests are expected at the festive reception including ambassadors from more than 20 countries. Other than ambassadors, attendees include c-suite, investors, HNWIs, business owners, key decision-makers, key influencers to key decision-makers, socialites, politicians, and representatives from government agencies, not-for-profits, and media.
Supporters of the event include partners and members of The Luxury Network: Base Entertainment, Big Blue Co, Bluebell Group, Coriander Leaf, De Dietrich, JWalking Studio Photography, kenimage, Leica Camera, Michael Toh Photography, The Peak Magazine, Peroni Nastro Azzurro, PrintLab, Singapore Polo Club, and friends of TrustCapital Advisors, 4 Fingers Crispy Chicken and CornerStone Wines as well as euromarcom public relations agency.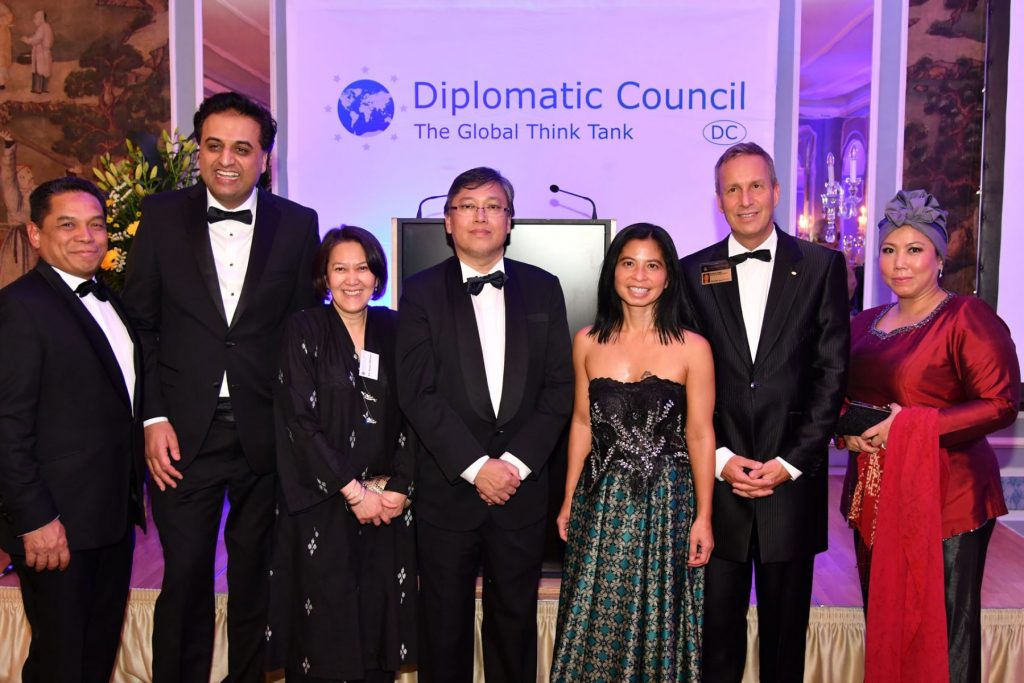 Overseas guests flying in from Australia, Germany, Malaysia, and the US include Ms. Hang Nguyen, Secretary General Diplomatic Council, Mr. Andreas Dripke, CEO to the United Nations, DC Business Ambassadors Mr. Sascha Zilger and Mr. Georg Diehl, Mr. Daniel McKee, President of the US Diplomatic Council as well as Dato' Dr. Sharifah Fauziah Alhabshi and Dr. Navindra Nageswaran, both permanent representatives of the Diplomatic Council Mission Malaysia.
DC Business Ambassador Sascha Zilger is the partner of a $ 10 Billion Investment Funds preparing his company Twentyfourseven cosmetics for a listing at the New York Stock Exchange. DC Business Ambassador Georg Diehl is the President and owner of Germany´s most prestigious Polo Club, Frankfurt Polo Club est. 1902. The Diplomatic Council Business Ambassador is the highest-ranking position a member can hold and is offered only to dignitaries who combine economic success with social commitment in an outstanding way.
US Diplomatic Council President Daniel McKee will present the Diplomatic Council US activities and also elaborate on the Diplomatic Council Advisory & Professional Services (DCAPS). With
support from the global network of the Diplomatic Council, DCAPS offers management consulting services focused on solving complex challenges through on-demand, agile and multi-disciplinary teams.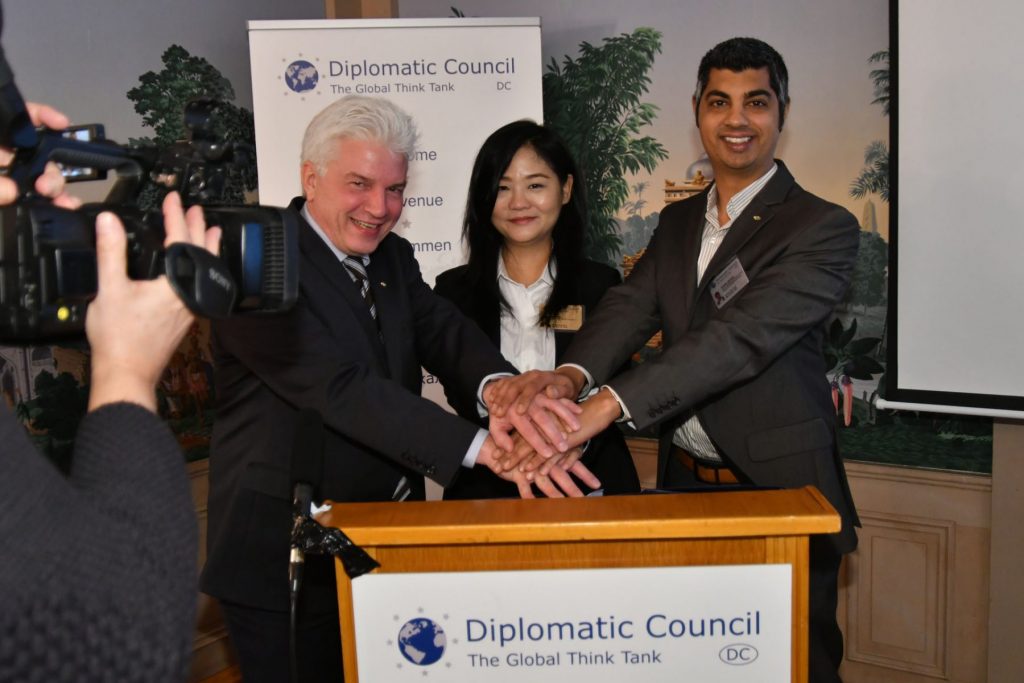 In a festive ceremony, new Diplomatic Council members from Singapore will obtain their membership certifications from DC President H.E. Dato Zulkifli Adnan, Malaysian Ambassador to Singapore, and DC CEO to United Nations, Mr. Andreas Dripke. Several ambassadors such as H.E. Ambassador Bruce Gosper, High-Commissioner of Australia to Singapore, have already become Diplomatic Council members.
About the Diplomatic Council
The Diplomatic Council (DC) is a unique organization with consultative status to the United Nations combining a global think tank, a world-leading business network, and a charitable foundation. We link diplomacy, business leaders, science's leading minds, and society's front-runners on resolving mankind's biggest challenges. Our members gain access to a global network of leaders from the highest levels of diplomacy, business, and social change. We firmly believe that a thriving economy bringing prosperity to mankind is one of the best guarantors of peace.