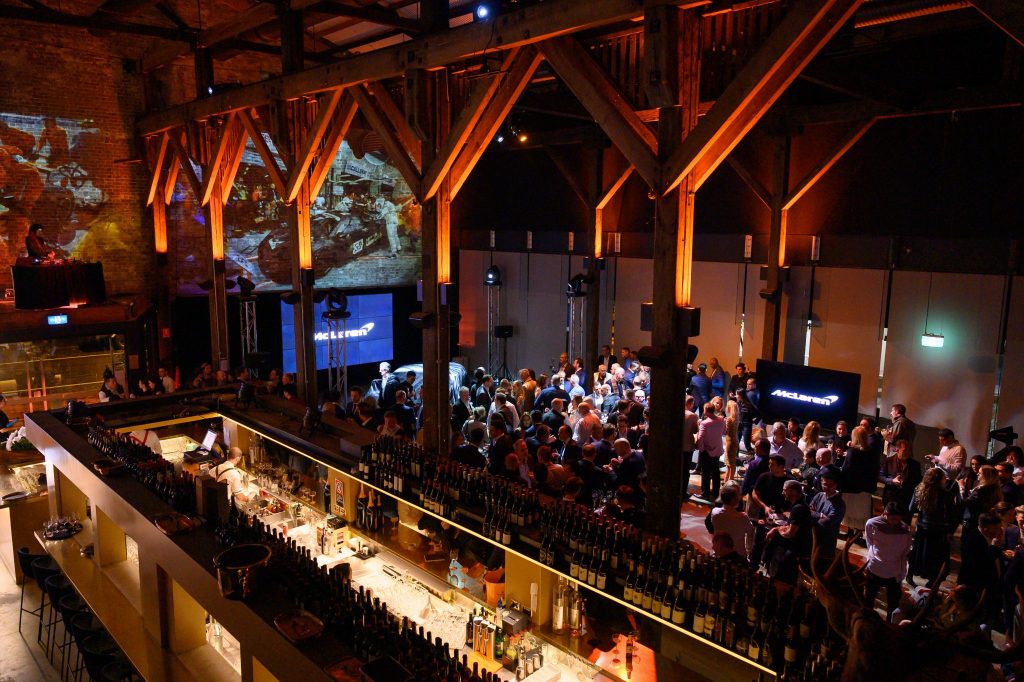 McLaren's brand new GT has officially landed and was unveiled at the contemporary and sophisticated, Bar M in Rushcutters Bay. Guests were left in suspense, as a silk cover was slowly pulled away to reveal the sophisticated styling of McLaren's unique interpretation of a modern Grand Tourer.
And guests were not left disappointed! Lighter, faster and highly engaging to drive, the new McLaren GT challenges the conventions of the Grand Tourer category.
Managing Director of Asia Pacific and China for McLaren Automotive, George Biggs, greeted guests, noting: "The McLaren GT is an exceptionally refined vehicle with class leading elegance and sophistication. The dynamic performance of this vehicle utilises the next generation of our pioneering Optimal Control Theory to deliver levels of ride comfort. It has been designed for drivers with a sense of adventure, who are seeking both performance and continent- crossing capability. The McLaren GT is the perfect companion for the great Australian road trip and we're confident our customers will agree."
McLaren Global Marketing Director, Jamie Corstorphine, also attended the event, flying in from the UK to personally take Australian customers through the design journey of the new GT.
A glance at the interior of the new model reveals a cosseting space designed to delight on longer journeys, but with all the essentials for focused, high performance driving; the seating position, location of controls and forward visibility are as important here as they are in any McLaren. The streamlined, electrically adjusted and heated seats, which are unique to the McLaren GT, have been engineered to meet the requirements of Grand Touring, optimised for long-distance comfort, with the perfect amount of support in combination with superb lateral control.
As a first for McLaren, the new GT features storage space in both the front and rear of the vehicle, meaning it has the ability to easily house a golf bag or two pairs of 185cm skis and boots as well as luggage, plus a further 150 litres of storage at the front, enabling the new McLaren GT to accommodate a total of 570 litres.
The launch event also coincided with the arrival of McLaren's first bespoke luggage collection, displayed for the first time in Australia at this exclusive event. Designed especially for the McLaren GT by McLaren Special Operations, GT Luggage Set conforms to the brand's highest's standards of engineering, quality and exclusivity, and consists of four pieces, the garment case, the weekend bag, the cabin bag and the full-size golf bag.
It was a wonderful evening enjoyed by all.