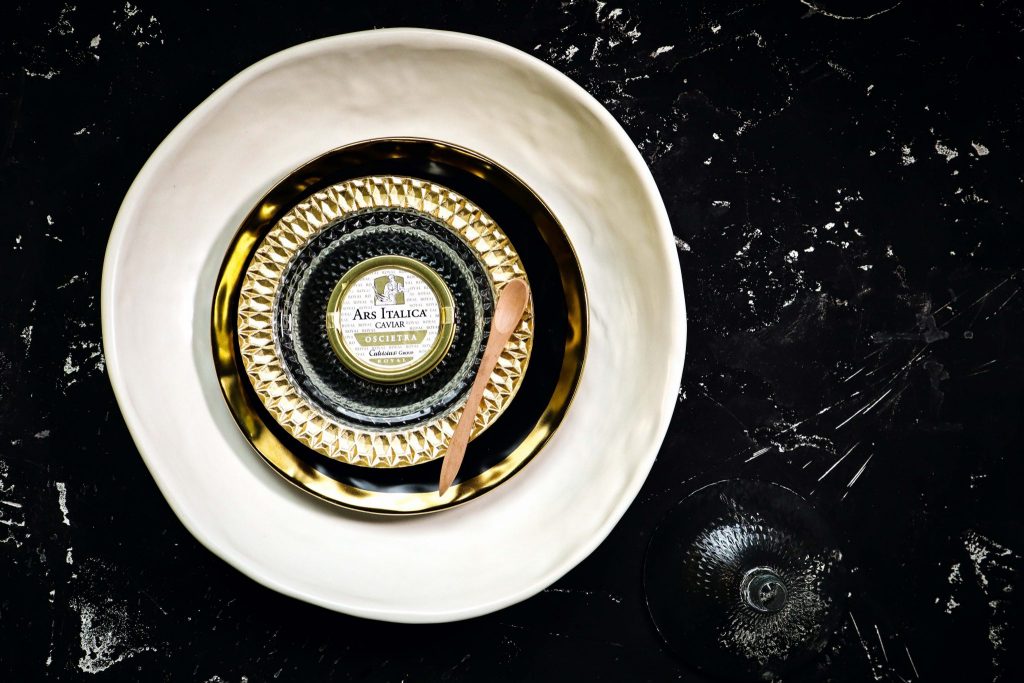 What It Is, How To Eat It, and Where To Find It
Simon Johnson Purveyor is the largest importer of caviar in Australia and imported around two tonnes of caviar in 2019.
They are proud to supply the best restaurants and hotels in Australia as well as prestigious airlines like Qatar, Qantas, and Emirates.
Caviar is full of myth and misconception, and most things that people believe they know about caviar are actually incorrect.
Whilst caviar was discovered by the Persians in the 4th century, it wasn't before the 14th Century that caviar became a delicacy in Russia, and it is only later in the 19th Century that it was finally found on the most exclusive tables all around Europe.
Years of illegal poaching and overfishing of sturgeon, whose eggs are salted and cured to produce caviar, has pushed the twenty-seven sturgeon species to the brink of extinction. In 2008, CITES (the Convention on International Trade in Endangered Species) imposed a very strict worldwide ban on both commercial and recreational fishing of all wild sturgeon.
Therefore, nowadays, caviar is sustainably sourced from aquaculture and they count more than 300 sturgeon farms around the world primarily in the Northern Hemisphere.
At Simon Johnson, they import caviar in 'Mother Tins' or 'Origin Tins', weighing between 1 and 1.8 kilograms into Australia. The caviar is then stored in Simon Johnson's bespoke caviar facility at their Sydney warehouse in the ideal environment to mature each tin of caviar to perfection. At any given point, they will hold around 100 kilogram's of caviar in their cool room. From here, they carefully monitor the maturation of the caviar and pack each type of caviar to order. At present, they are the only company in Australia licensed to re-pack fresh caviar.
The packing process is one very important step as it is the time where they will be able to assess the caviar and control the quality. Here they look at the colour, the size of the roe, the flavour and also its texture. All these criteria need to be taken into account at every re-pack.
When it comes to eating caviar, they recommend people to have their first taste from the flat part of their hand, between thumb and forefinger, which they call, 'traditional caviar' tasting.  Just like cheese, this delicacy is best appreciated once it reaches room temperature, as its defining notes would not be sensed if the fats in the caviar are too cold. After the first taste with the caviar warmed to blood temperature, you can then pair caviar with blinis, crème fraiche and chives to keep it traditional, or go outside the box and try it on fried chicken skin or crispy gold potato chips.
Their caviar is available at their Simon Johnson stores, and it also graces the tables of well-known restaurants like Quay, Rockpool Bar and Grill, Bennelong and Hubert.  In addition, the last few years has seen their caviar team work on many prestigious events such as private caviar masterclasses AND caviar bars. The event part of their business has grown naturally and they are now glad to be able to offer diverse events tailored according to their customer's needs.