The Luxury Network Nigeria is thrilled to announce another brilliant partnership within the network – a unique collaboration between the prestigious Wheatbaker and Montaigne Place; Nigeria's foremost luxury skincare, cosmetics, fragrance and wellbeing retailer.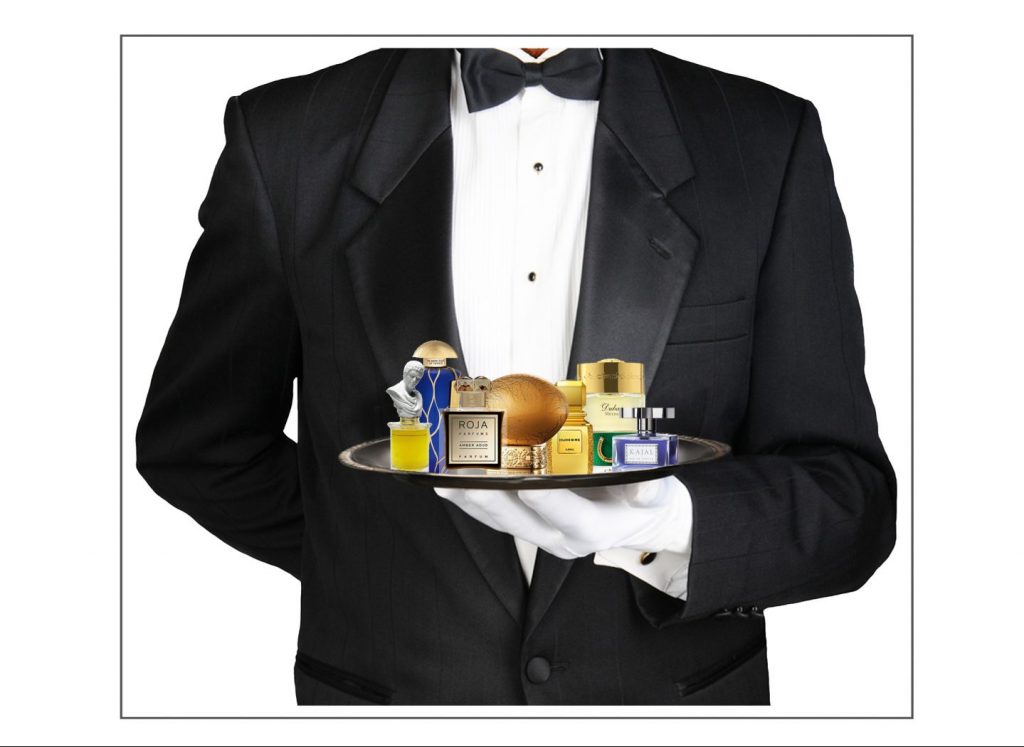 The Fragrance Butler is an ultra modern and exciting new concept, available as a complimentary service at the Wheatbaker hotel in Lagos, from the moment a guest checks in or uses any of the hotel's facilities. Upon request at the front desk, The Fragrance Butler will appear with an exquisite tray stacked with luxurious fragrances from perfume houses, such as Roja Parfums, The Merchant of Venice and The House of Oud. Guests can select a fragrance of their choice from the tray, to use while the butler waits, or purchase any of the fragrances for use later, and perhaps a gift for someone else.
The service launches today at The Wheatbaker, with a special 10% discount on all purchases until 18 October.