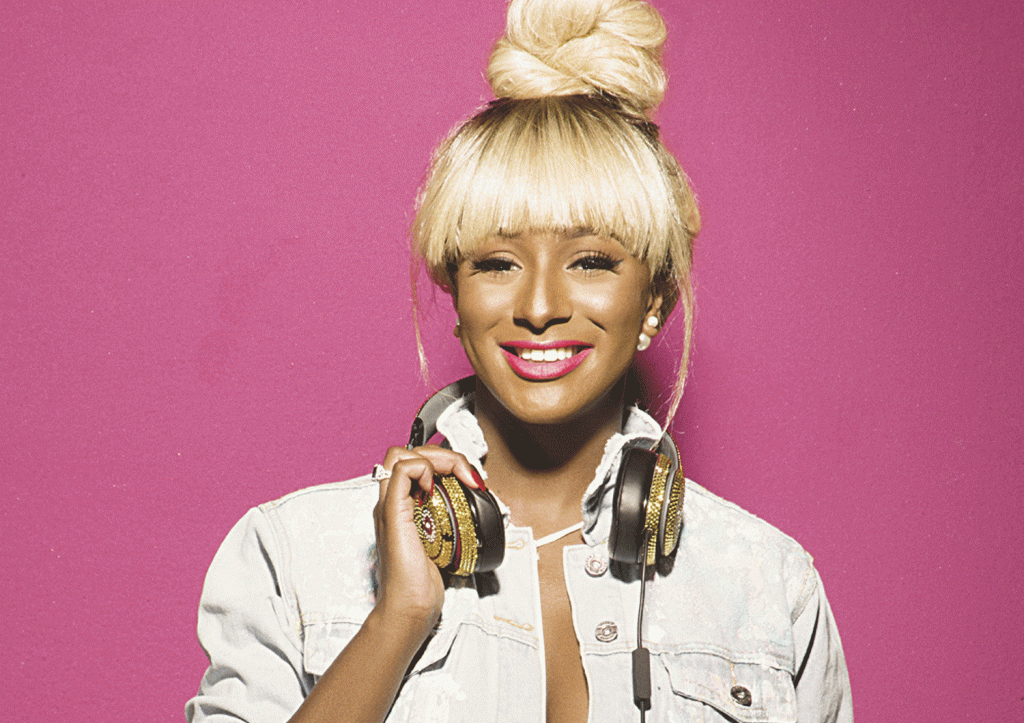 The COVID Hero campaign by The Luxury Network Nigeria, in partnership with Business Day, and Robert Taylor Media aims to applaud outstanding individuals and organisations, whose work is critical to the survival of Nigeria in these unprecedented and challenging times. It's driven by the company's ethos of partnership and collaboration for greater impact – especially in the ongoing fight against the coronavirus.
The next hero under the spotlight is DJ Cuppy. A world-renowned Disc Jockey and artist who recently released her highly-anticipated debut album, Original Copy, on 21st of August 2020, Cuppy is a multi-talented individual with a plethora of interests. Philanthropy is one of such, and she is especially passionate about the African child. She founded the Cuppy Foundation in July 2018, and over the months since the coronavirus pandemic, the Foundation's commitment to keeping the fight against Covid – 19 has been relentless and focused. In partnership with some global partners such as Save the children, the Foundation has supplied PPE and PPC to Lagos State Government, the Ministry of Health in Abuja and the Red Cross Society of Nigeria.
Read the interview with Cas Ojo, MD of The Luxury Network Nigeria below:
Please tell us a bit about yourself
My name is Florence Ifeoluwa Otedola globally know n as Cuppy. I am a professional Disc Jockey, creative, producer and philanthropist. I am very passionate about protecting and empowering the minorities in the society and that is why I founded the Cuppy Foundation. I strongly believe that we all have a part to contribute in making the world better. I'm committed to using my platform and resources to help provide the much needed health care, facilities and education especially for our African children and people living with disabilities so they are equipped to live comfortably and compete on a global level.
Please share some of your career highlights to-date, to give us a picture about your professional background
I've had quite a number of career highlights for which i feel truly blessed that my hard work has met with success. I'm so proud of my African heritage and always have a sense of fulfillment when I'm given the opportunity to serve.  In 2015, I had the honor of DJing at President Buhari's inauguration; It was a very fantastic opportunity and I felt really patriotic. In whatever I do I want to always be an advocate of Africa. So when I got the opportunity to host  my own radio show , Africa Now on Apple Music, I was beyond elated  about  being the host of such a phenomenal show created by Africans for Africans that celebrates our unique sound and culture. Also, in 2019 when my foundation, the Cuppy foundation held a gold gala, attracting dignitaries from within and outside Nigeria and they made wholesome donations to the foundation. It was humbling to see people I look up to key into my dreams and visions for the African child
How have you been affected by the covid-19 crisis?
Covid-19 definitely threw a wrench in plans made for 2020. Nobody envisaged a pandemic of this magnitude when setting goals for the year. The need to limit all forms of physical contact has definitely shifted the perspective. We've had to adjust to the current reality and shift solely to virtual gatherings. I really miss live performances but being optimistic about the near future has helped get through it. I've had to stay focused and still work on my plans for the year as much as possible. I've definitely grown significantly since the beginning of the pandemic and found ways to stay productive. It's been an opportunity for me to self reflect, learn new things like playing the guitar, finish my debut album whilst still making an impact within the vulnerable communities. Also, I got to start my new radio show, Africa Now
What challenges have you faced personally during this pandemic?
It's not been easy adjusting to the present reality especially because I am an extrovert. I really thrive on social interactions as a creative. My job as a DJ has me traveling a lot, interacting physically and exchanging energies. So having to stay home for such a long period of time has been really hard and took a lot of getting used to. I really miss live performances and can't wait for it to be safe once again to spread happiness doing what I love.
How has the viral outbreak impacted your business/career/work?
Definitely! I had bookings that had to be cancelled, my album release was postponed and a number of other projects put on hold. Being one to always make the most of my time, I had to be proactive and get things moving. I started working on projects with some partners of the Cuppy Foundation and began working on finding ways to aid the fight against the pandemic and better protect the front line workers. I finished my debut album which would be out globally soon and started my radio show. Not bad for staying at work home!
In what ways has your organization adapted to this season?
The Cuppy Foundation has had to adapt to functioning virtually whilst ensuring that we still make the desired impact. We've been able to execute major projects following all safety measures for our staff and beneficiaries. In partnership with Save the Children International and Stallion Empowerment Initiative, we were able to distribute PPEs, face masks, sanitizers, hand washing bowls and stands to state governments and the Nigerian Red Cross society. It's so fulfilling to be able to still work on our vision during this season
What inspired your covid-19 response?
The need to protect the front line workers. Here were people making the sacrifice to help curb the spread of the virus while we stayed safe at home. I made the decision to allocate 50 million naira as a commitment to the relentless fight against the virus. Beyond spreading awareness, we had to take actions and I'm happy that we were able to make a contribution.
What is your daily motivation and the driving force that keeps you going?
I'm immensely grateful for the opportunities I've gotten and never take any of it for granted. I've grown from being a young girl with dreams to a woman with a global vision. My talent is a platform for more things to come and everyday the Cuppy mission gets even bigger. I have the most supportive fans, friends and family rooting for me and I'm very determined not to let them down. Their love spurs me on and motivates me to keep pushing no matter how rough or tough things get.
What has the general response been to your project?
The general response to the several projects we have carried out so far have been very positive. The evident happiness of Beneficiaries make all our efforts worthwhile. Feedback from our partners, sponsors and followers have been amazing. We have also seen our projects inspire others to take responsibility and participate in impacting their communities.
What has been the most testing or challenging part of the process to-date
Time! I have a very tight schedule and before the pandemic I was, hardly ever in a particular country for more than a few days. The solution to that was to get a team that understood my vision for the foundation so that even when I'm not physically present, we still optimally impacting lives
What are the positives you will take away from this experience?
The joy and fulfillment that comes from impacting lives  can not be quantified. In 2019, I took a trip to IDP camps in the northern part of Nigeria, to personally assess and see the work we had ongoing there in partnership with Save the Children. I was really grateful to see the difference that had been made in their lives, especially the children. Their eyes held so much hope and gratitude that we had come all the way to spend time with them and gift them the items we brought along.
What is the end goal for your vision and what would you like your legacy to be?
The end goal is to create a balance in Africa and the world at large for every child to have an equal playing field to achieve their dreams. I want to empower people to look beyond their disabilities and instead see them as just a slight bump in their path to success.
I want to be a beacon of hope and light; a representation of fearlessness to be the best original version of yourself. I think I'm on the right path.
What advice do you have for the public and/or government with regards to the current crisis and its impact on the citizens of Nigeria?
Im quite proud of the efforts of the government in stemming the tide of the virus. Their efforts have been remarkable and we appreciate that. My advice would be that everyone plays their part to reduce the negatives caused by the pandemic. From adhering to safety precautions to helping with resources if you can, I believe that if we work together as a nation, we will over come this sooner.
How do you feel about being called a hero?
I most certainly don't see myself as a hero. I'm just doing my part and giving back from what I've been blessed with.
What are your hopes for the future of Nigeria post-covid?
My hope for Nigeria post Covid is that the economy is able to bounce back fully and multiply greatly as well. We've always been strong people and come out the better in the past so I'm quite certain that this wouldn't be an exception. When this is over, I'm looking forward to celebrating with fellow Nigerians at a Cuppy party
---
Written by Cas Ojo