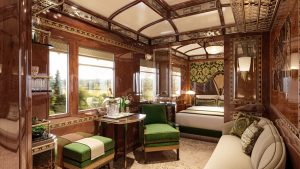 Be swept away by rolling razzmatazz and glamour on a grand tour through Europe
Step aboard the historic carriages of the Venice Simplon-Orient-Express and uncover a hidden jewel, glittering and timeless.
An uncontested icon of the rails, this train has long captured the hearts and imaginations of glamorous guests. Three elegant dining carriages exude culinary sophistication, from Lalique glass inlays in Cote d'Azur to black lacquer panels in L'Oriental. A steward in blue and gold livery waves with a white-gloved hand, welcoming you on board with a knowing smile. Settle into your cabin, adorned with art-deco details and French-polished cherry wood, and sit back as a grand voyage begins.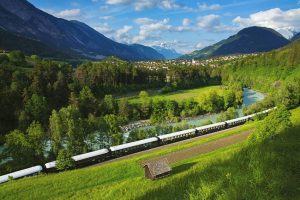 DESTINATIONS
Take the classic route from London to Venice, the gateway to the Orient. This breathtaking journey through rural French farmlands and Swiss Alpine valleys can be travelled in either direction or both. Go further afield with Paris to Istanbul, an authentic adventure over six days to the edge of Europe. Delve into the culture with stops in Budapest and Bucharest before arriving in soulful Istanbul.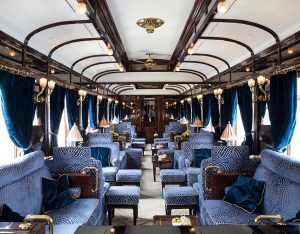 2021 brings new Grand Tour routes crisscrossing through Europe. Embark on a thrilling voyage connecting some of the continent's most vibrant cultural hubs. Explore the elaborate canals of Amsterdam—taking in the world-class museums by the day and sampling the Dutch cuisine by night—before boarding the train for your overnight adventure.
The Orient Express has added new five new routes to its post-COVID schedule. Due to the current government restrictions, Orient Express will not run their journeys scheduled in March 2021. Visit Orient Express for more information.