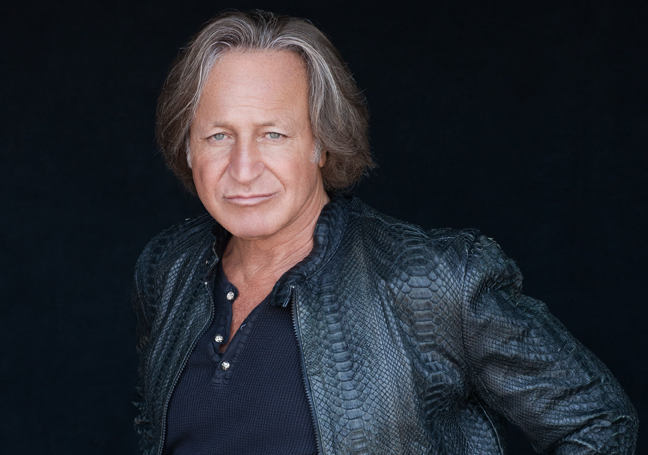 Mohamed Anwar Hadid is a Jordanian American with Palestinian roots luxury real-estate developer. Born in Nazareth, the successful businessman and proud father of supermodels Bella, Anwar and Gigi Hadid is nowadays keeping himself busy with arts, projects, and new launches.
Property developer, public figure, Harvard speaker and serial entrepreneur, Mohamed Hadid exclusively tells The Luxury Network magazine about his journey to success, the impact of his Arab roots in his life, and his new business ventures – the crossover between wine and caviar combined with an earthy dose of art.
How would you describe your journey, as a real estate developer, to the top?
It has been exciting, breath-taking, and dramatic at times. You know, I had to fight on a daily basis to get to the top. The obstacles were a lot more for a refugee like me but perseverance and risk-taking overcame them all.
You have stressed on the importance of education as part of your journey to success, tell us a bit more about the impact of education on you?
Education is everything and compliments what I had being taught from my family, as a child. Lessons about values that I taught my children too, helping them become the role models they are. My father was well educated, that is why he always felt that education sets you free.
What is the secret behind your success from a very early stage of your life despite being a refugee?
Hard work, spotting opportunities and never giving up on my dreams, never. I don't let an opportunity pass by. I truly believe that there is no such thing as failure.
What are you the proudest of, business-wise?
My whole career. It wasn't easy but here I am. They tried to get it away from me many times, but it was not something that they could finally do. It wasn't their success to claim it, it wasn't their hard work. No one can't take my career, my business accomplishment from me.
What motivated you to foray into varied ventures such as Hadid caviar or Hadid Wine? Tell us how these projects came to life?
Caviar has been part of my daily diet. I started Hadid Caviar back in 2020 as I wanted to educate people of how fresh, high-quality caviar tastes like. Hadid Wine started back in 2018 and recently undergone a rebranding offering a premium selection of wines from Bordeaux and St. Emilion in France. As we say it's "where wine and art collide" because each bottle of vintage features one of my paintings and it will be available in early 2022 with a wider range of wines including rosé and white.
You mentioned that one of your strengths is the ability to choose the right partner for a project to be successful – what do you look for or pay attention to exactly during this process?
It's in the eyes, the morals, the character, and the passion that someone shows for the project. Edward (Edward Grant, his partner for HADID Caviar) ticks all boxes, his passion for these brands is moving them ahead in every step of the way. I trust his decisions and way of thinking. He is the only one that could do what he did during the pandemic.
From all your projects and/or designs, which one(s) is your favourite and why?
All my projects have been made with love and in a different time of my life, all are unique. I never looked at my projects as 'making money.' It's the pleasure of doing them that matters. It gives me satisfaction to work on something that people will enjoy.
What impact your family and your Arab roots has left on you?
Our folklore, our heritage, our culture it's our guidance. My great great grandfather, Daher Al Omer Zaidany, was the first Arab ruler of Nazareth. He was the first ruler who gave the Jews a handwritten mandate to live in peace. My father embedded his legacy in us, as well as the importance of education and religion. The essence of religion is to be good to people and to give back. Being kind to all, hardworking, and helpful to those in need is something that I learnt from a very young age in my family. These lessons were learnt under very difficult circumstances as even when I was a month old, me and my family had to fled to Damascus. These were difficult years. My father was working five jobs at the time for us. He was trying his best to provide us a better life.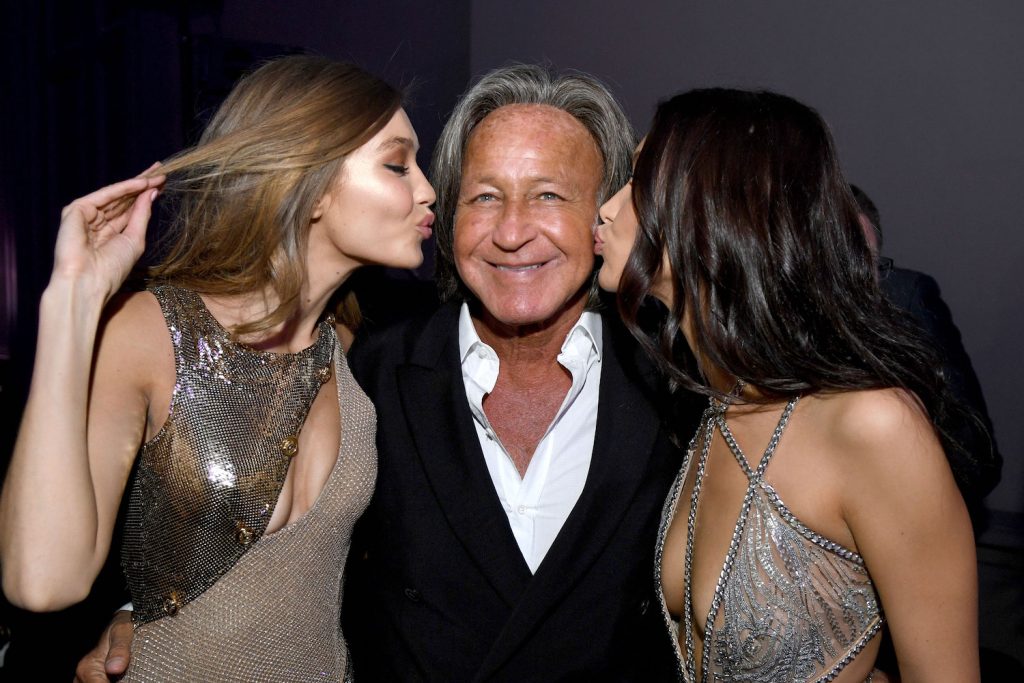 Every member of your family is successful in their own way; how do you explain that?
It's in the genes ha ha. I raised my five children (Alana, Marielle, Gigi, Bella, and Anwar) to decide on their own paths and they have strong, modern, kind personalities which I am most proud of. They are all stars, shinning on their own path.
As a father, can you tell us which quality (-ies) do you admire the most in your children?
Being successful is what most parents wish for their children but for me the most important of all is that they have all achieved to be role models for millions of people, public-spirited protecting and helping anyone in need without fear. They are all so kind, generous, and big-hearted.
You are passionate about arts, painting notably, how does that influence you in your daily life?
One of my first ever ambitions was to be an artist. Even though I decided to study engineering instead, art has always been a big part of my life. Painting relaxes me, it helps me express my feelings in a creative way.
You have always been very vocal about your love for Palestine – how else do you celebrate your Arab heritage?
As you know I was a refugee from Palestine that travelled the world, met amazing people and cultures through the years. One of the ways celebrating my Arab heritage around the world is through cooking traditional Palestinian dishes and enjoying them together with family and friends. As a child, I remember, our house was always open for friends and that's a characteristic of our culture. I am proud to be Palestinian because we are a rare breed.
What is coming up next for the unstoppable Mohamed Hadid?
I recently decided to be involved with caviar starting HADID Caviar. There is a big percentage of people who when they think about caviar, they automatically have in mind a salty and fishy delicacy. I want to try and change that. Caviar is buttery, has a nutty flavour, caviar eaters need to be educated about it. It's healthy, it's good for your body and mind. Offering to the world the highest quality of caviar, produced under strict procedures and with a ton of certifications is my new project together with HADID Wine and a caviar bar concept is on the pipeline.
---
Written by: Narges Raiss