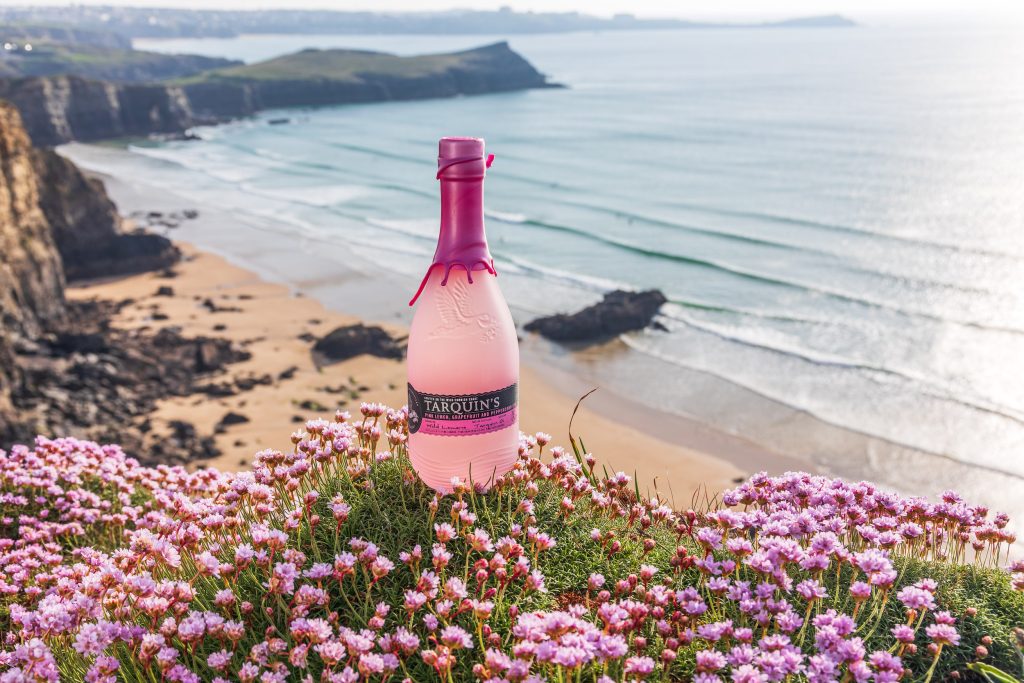 Tarquin's handcrafted Cornish Gin is delighted to announce the latest addition to its award-winning range of craft gins; Tarquin's Pink Dry Gin. Created by self-taught Master Distiller Tarquin Leadbetter, his latest gin is a beautifully balanced offering that combines the sweetness of fruit gins with the botanical notes of a traditional dry gin. Distilled with 14 botanicals including fresh peeled rare pink lemons, zesty pink grapefruit and peppery pink peppercorns, creating a refreshing gin bursting with citrus and exotic spice.
Launching in time for World Gin Day, Tarquin's Pink Dry Gin is the perfect accompaniment to summer celebrations; crafted to be the ultimate crowd-pleaser, whether you prefer a traditional dry gin or have a sweeter palate, simply mix with a light tonic and garnish with lemon or grapefruit.
Founder of Tarquin's, Tarquin Leadbetter comments: "At Tarquin's we're always looking to try new things and test new products – we're incredibly proud of our award-winning dry gins but love to experiment and innovate on taste. I've always been passionate about the distilling process and the endless possibilities it creates. The new pink gin is a carefully crafted balance between our traditional dry gins and more modern fruit-led gins, I love it in a simple mix with light tonic and a slice of lemon."
Tarquin's have recently won 3 international gin awards including a double gold at the San Francisco Spirit Awards for Tarquin's Cornish Dry Gin, his first experiment launched in 2012. Over a decade later, this family-owned distillery continues to establish itself as a leader in craft distilling whilst pushing the boundaries of innovative gin.
Tasting notes:
APPEARANCE: Delicate rosé blush
TASTE: Pink grapefruit, fragrant white pepper & wild lemons
NOSE: Fresh juniper, zippy grapefruit & a bite of exotic pepper
FINISH: Red fruits, a natural sweetness & sophisticated softness
42% ABV
Tarquin's Pink Dry Gin pairs perfectly with:
50ml Tarquin's Pink Lemon, Grapefruit and Peppercorn Gin
150ml Fever Tree Light Tonic
Garnish with a slice of pink grapefruit and a sprig of rosemary
Build over ice in a highball glass
For those wanting to experiment with cocktails, try Tarquin's Fizzy Pink Royale at your next garden party and Jubilee Celebrations.
Ingredients
50ml Tarquin's Pink Gin
10ml Cranberry Juice
20ml Lemon Juice
10ml Sugar syrup
75ml Brut Champagne
Method
Add all ingredients except the sparkling wine to a shaker. Fill with ice and shake hard. Double strain into a chilled flute. Top with the remaining Champagne.
Garnish
Lemon Twist and a pink/purple edible flower
Tarquin's Pink Dry Gin will be available to purchase in select retailers as well as the Tarquin's website from 9th June as well as in Tarquin's Padstow,  St Ives and Fowey shops – RRP £36