Escape the summer heat and unwind at your next wellness-inspired getaway with these stunning destinations  
1. Immerse yourself in the Mediterranean Flair of Rocco Forte Hotels new Irene Forte Spas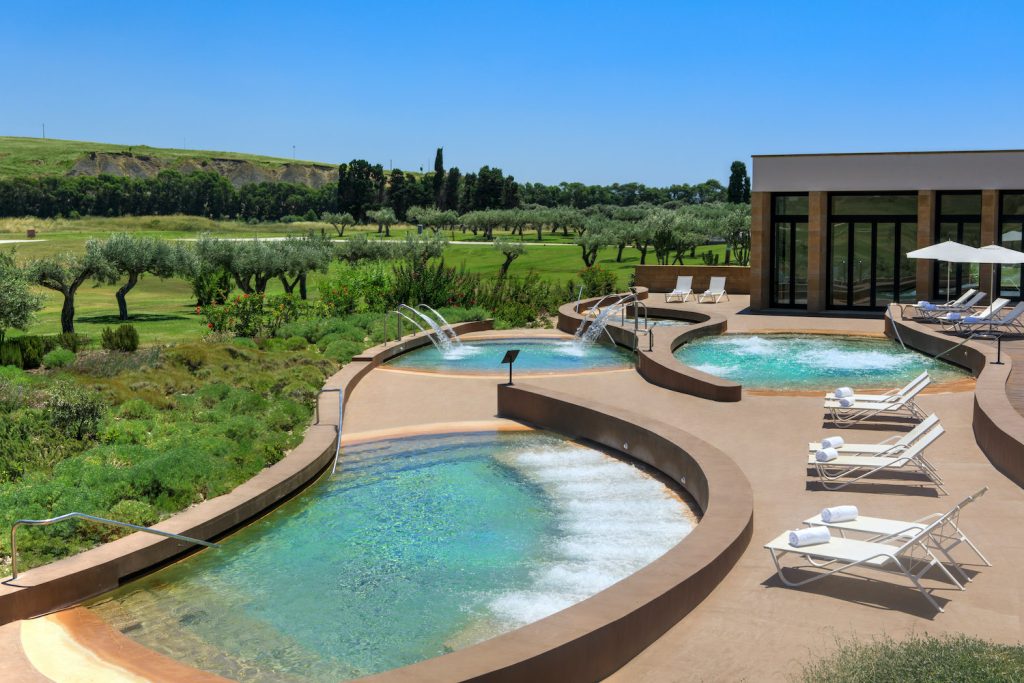 Following the success of Irene Forte Skincare, Rocco Forte Hotels is delighted to announce its new spa concept, Irene Forte Spa in Villa Igiea, the Rocco Forte hotel in Palermo, in addition to the Verdura Resort, located in Sicily, Masseria Torre Maizza in Puglia, and Hotel de la Ville in Rome.
Irene Forte's personal ambition to create incomparable spas has resulted in a range of treatments and experiences that diffuse the essence of Mediterranean wellness. Physical, emotional and spiritual health are addressed in luxurious Italian settings where innovative Irene Forte Skincare products and advanced technologies are used by expert practitioners to restore body and soul.
The location of each of the Irene Forte Spas offers a unique and distinctive experience. Masseria Torre Maizza presents an intimate spa ideal for a romantic moment of indulgence in the Puglian olive groves, while Verdura's expansive spa is set to a backdrop of the rolling Sicilian terrain. Across Sicily, the Spa at Villa Igiea overlooks the Gulf of Palermo, a tranquil setting complete with blue skies and aqua sea views; and Hotel de la Ville's enigmatic spa is a cocooning hideaway in the center of Rome.
For more information, visit https://www.roccofortehotels.com/wellness/irene-forte-spas/
2. Relax, refresh and recharge your mind and body at the Aqua Wellness Centre at Waldorf Astoria Maldives Ithaafushi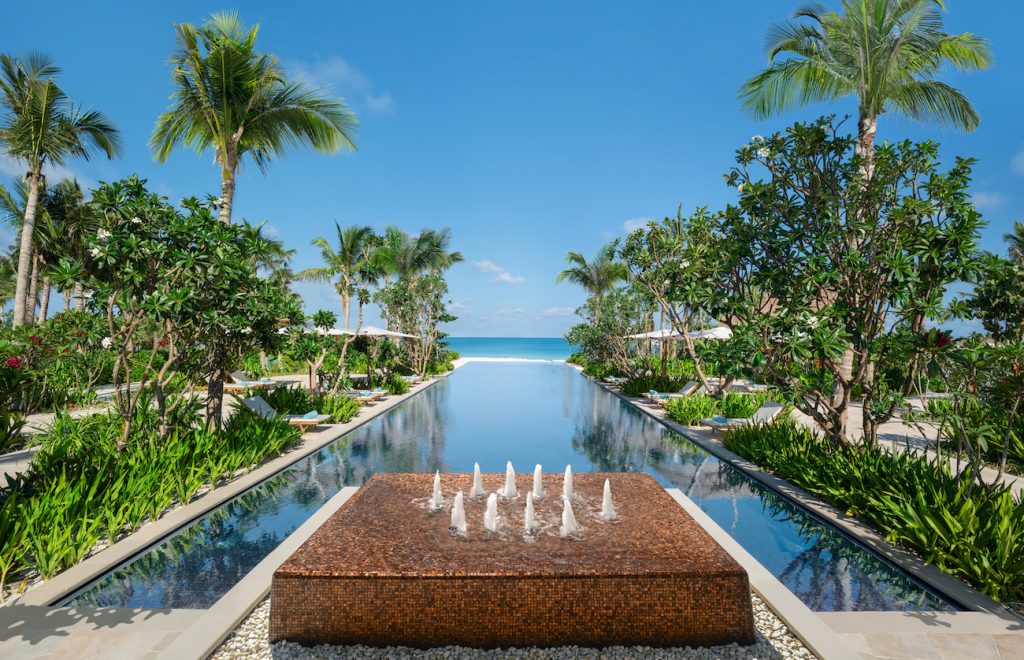 Waldorf Astoria Maldives Ithaafushi offers guests an array of remarkable wellbeing experiences for both couples and families alike at its award-winning Waldorf Astoria Spa. The calming ambience of the spa invites guests to indulge in a range of invigorating treatments from the tranquility of six tropical garden and four overwater villas. The immersive spa journey starts with your Wellness Concierge, the first of its kind in the Maldives. Offering a personalized approach with a unique consultation process to deliver crafted solutions, guests will melt into blissful serenity with treatments based on the natural elements of earth, water, fire or metal.
Stretching across 7,735 sqft (719 sqm), the expansive Aqua Wellness Centre features a custom-built Hydrotherapy Pool, ice fountain, steam room and sauna. Set atop the crystal Maldivian waters, the 2,906 square-foot outdoor pool is designed in zones, where each station of the pool targets a different part of the body. The zones – which include jet bath, air jets, shower jets, and massage lounger – use varying levels of intensity and water temperature that aim to ease muscle tension, boost the immune system, increase blood circulation, speed up metabolism and improve deep sleep quality. Guests can enjoy a specially curated healthy lunch in the garden and a choice of massage, meditation or yoga session following the pool experience.
Alongside the experiential spa menu, Waldorf Astoria Maldives Ithaafushi welcomes a diverse range of leading wellness experts to the property who will guide guests through holistic and highly customized treatments in private sessions. The lineup of experts from all over the world – with specialties ranging from holistic medicine to martial arts to crystal healing to ayurvedic doctors – is designed to help guests achieve wellness of the mind and body long after visiting the resort.
 For more information, please visit https://waldorfastoriamaldives.com/offers/aqua-wellness-retreat/
3. Unwind in a Haven of Calm and Luxury in breathtaking Monte-Carlo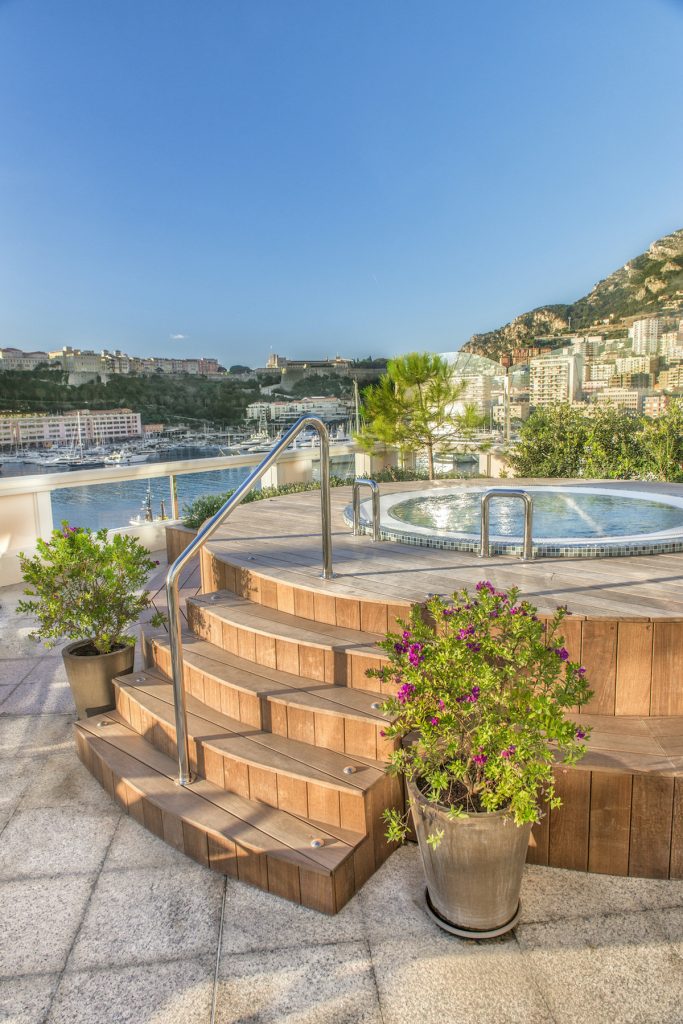 Thermes Marins Monte-Carlo combines innovation and savoir-faire in a 6,600-m2 facility dedicated to wellness, fitness, and preventive health. This month, travelers can book the facility's 'Spa Break' offer to experience a luxurious and healthy break in the heart of Monaco, facing the Mediterranean.
The offer includes accommodation in a double room with breakfast in the belle époque setting of the Hotel Hermitage Monte Carlo, a custom 60-minute massage, a cryotherapy session and complimentary access to the Thermes Marins Monte-Carlo wellness complex with its indoor saltwater pool (heated to 29°), solarium and jacuzzi overlooking the Mediterranean, and gym complete with panoramic views and state-of-the-art Technogym facilities.
Thermes Marins Monte-Carlo is equipped with a wide range of the latest technological equipment for highly effective results on slimming, anti-ageing, health, and performance. A team of experts including therapists, a doctor, a nutritionist, and health and sports trainers define the personalized treatments and protocols in accordance with each person's characteristics.
Thermes Marins Monte-Carlo is an exceptional place that maximizes the benefits of the sea and the Mediterranean climate. From the heated pool to the outdoor Jacuzzi, hammam and panoramic fitness room, the center has everything you need to enjoy a getaway of ultimate wellness and relaxation.
For more information, visit https://www.montecarlosbm.com/en/wellness-sport-monaco/thermes-marins-monte-carlo
4. Experience "the world's best sleep" at Hästens' Sleep Spa in Portugal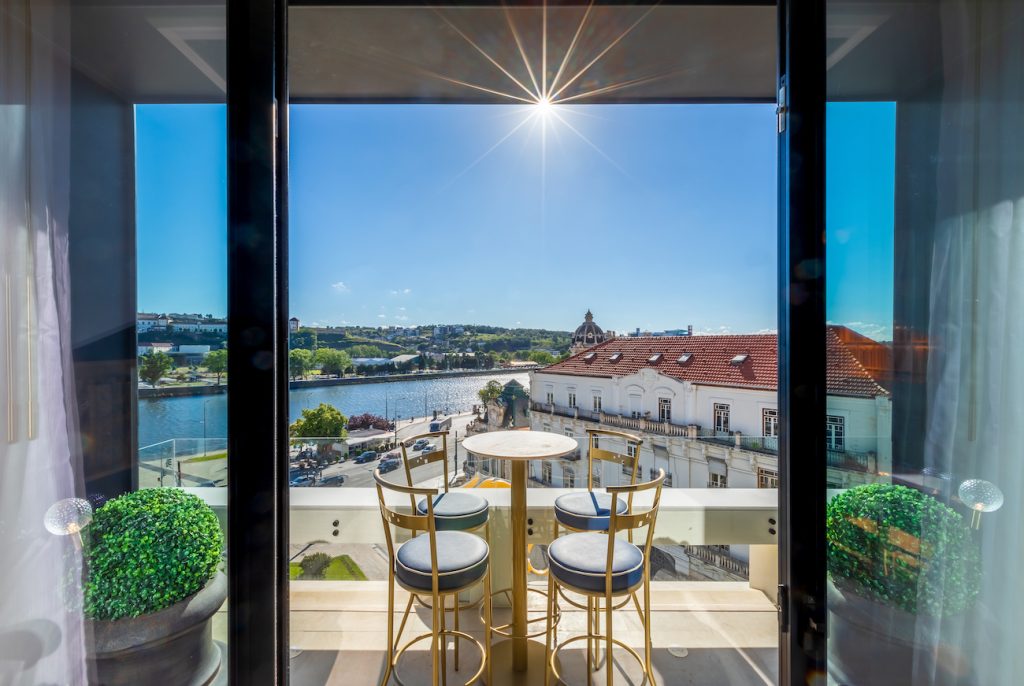 Good quality sleep is just like bad quality sleep; it affects every mental and physical aspect of life. Everything you do, you will do better with quality sleep: your thoughts are clearer and your memory functions at greater capacity; you will be physically faster, and you will be in an emotionally stable position.
Hästens, the leading Swedish brand that has handcrafted the finest beds since 1852, invites travelers to wake up to the best versions of themselves by experiencing their newly opened Sleep Spa in the quaint Portuguese city of Coimbra. The property's fifteen unique rooms offer guests the chance to spend the night on the world's best bed with a customized pillow selection for the complete Hästens' experience.
The fifteen rooms at Hästens Sleep Spa combine the classic charm of cultural heritage with modern style and elegance, where the supremacy of sleep is the key. During their stay, guests will have the opportunity to experience the absolute need for a good night's sleep, through the Hästens' exclusive beds and the unique environment in which they are presented. They will learn and understand how sleep contributes to their well-being.
Recognized for making the best handcrafted beds in the world, every Hästens bed is handmade using only premium sustainable natural materials and techniques handed down through six generations. Hästens announced its launch in the Middle East last year with the opening of its flagship store in Dubai.
For more information, please visit https://www.cbrboutiquehotel.com/en/inspiracao/