Scientist Top Picks for Skin Concerns
With the Christmas season on the horizon, it's time to start thinking about what to buy your loved ones this year.Skincare makes a great gift for friends and family, however, not all skincare is formulated for efficacy and skin health.

To ensure you are giving the gift of health skin, Dermoi is showcasing 6 bundles of scientifically-verified and effective skincare gifts with quality formulations for skin concerns.
Kit 1.The Osmosis Mini's for Deep Repair
If you're new to Osmosis Beauty, these travel kits are the perfect gateway into the brand.
Osmosis Beauty is the creator of 4 revolutionary & patented technologies that heal and repair the root cause of skin conditions for permanent change. ​ The range uses delivery systems (liposomes) to achieve increased product penetration of 600%.
These Osmosis skincare kits come in three different ranges depending on your skin concern including a SENSITIVE KIT, AGING KIT, and PIGMENTATION KIT.
What is the Extra Value?
The kit contains an entire skincare routine (1 cleanser, 1 mist, 2 serums, moisturiser, & lip balm) for only £65. ​ Kits lasts 14 days.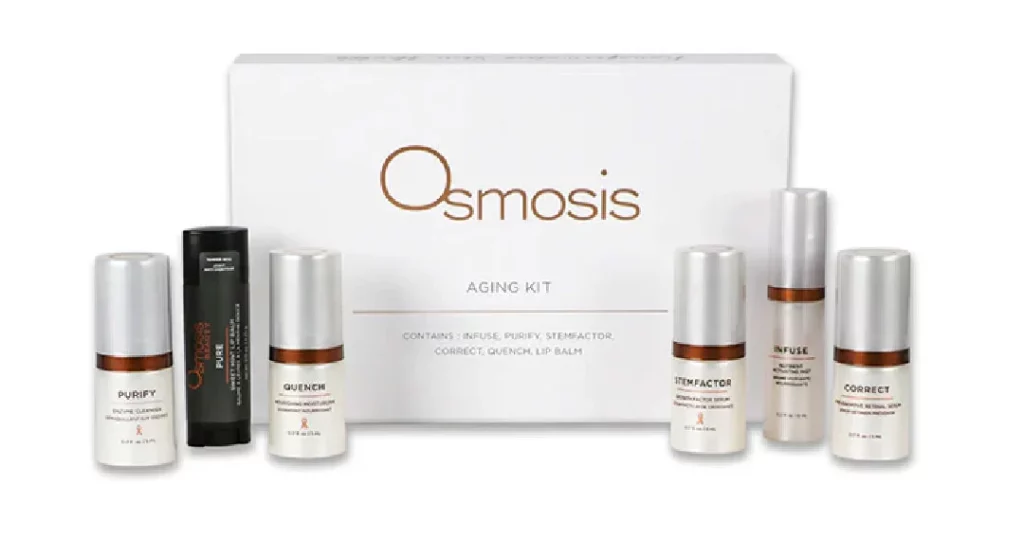 Kit 2: Evenswiss Bundle for Extreme Anti-Aging
This Evenswiss bundle is a must-have for anyone looking anti-aging results and dermal regeneration.
Evenswiss is powered by the patented & clinically proven technology called Dermatopoietin. ​ ​ The technology mimics signaling proteins in the skin, and generates a signaling cascade in order to increase collagen, elastin, and hyaluronic acid production in the skin up to 90% in 2 weeks.
Backed by 6 clinical trials, the bundle provides everything you need for a complete skincare routine and is ideal to experience full benefits of the range.
What's the Extra Value?
The bundle contains 5 full-size products – the Edelweiss Cleanser, Edelweiss Dermal Phytotonic Toner, Sublime Revealing Mask, Rejuvenating Eye Complex, and Rejuvenating Serum for £147. ​
The Edelweiss Cleanser & Dermal Phytonic are given for free (worth £46)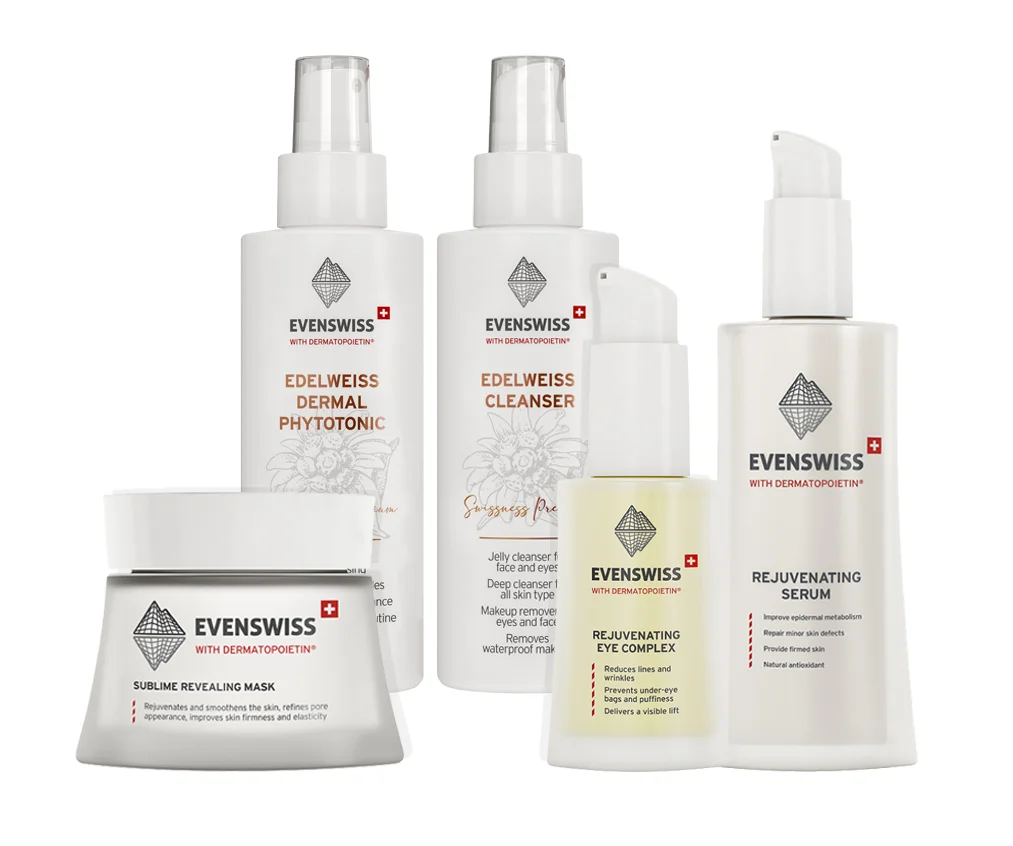 Kit 3.The PCA Skin MicroPeel Kit for Advanced Resurfacing
The Micro Peel At-Home Kit from cosmeceutical pioneers PCA Skin brings corrective treatments to your home. It's the perfect choice as a first-time treatment for those looking for professional-grade brightening and resurfacing without visiting a clinic.
The kit features the exclusive, professional-grade Enzymatic Treatment. This advanced treatment combines exfoliating enzymes, PHAs, AHAs, and powerful antioxidants to visibly brighten and soften the skin after just one treatment.
What's the Extra Value?
The MicroPeel Kit provides a full skincare routine, professional treatment, and aftercare for only £115.
Supplies last for 3-4 advanced treatments.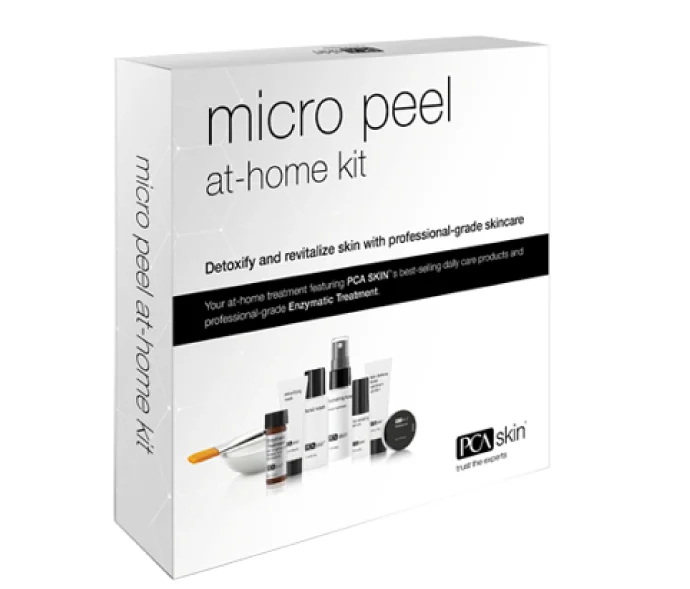 Kit 4. The Emepelle Bundle for Menopausal Skin
Looking for the perfect gift to celebrate the beauty of menopause?
Emepelle has designed a unique and clinically proven active ingredient (MEP Technology) for menopausal skin. It mimics estrogen in the skin to non-hormonally restore estrogen-deficient skin before, during, and after menopause. ​
This results in significant anti-aging improvements including skin luminosity, hydration, firmness, and the reduction of fine lines and wrinkles.
What's the Extra Value?
The Emepelle bundles provides the full-size serum and night cream for £254.15 – 15% less than if you purchase full size items separately!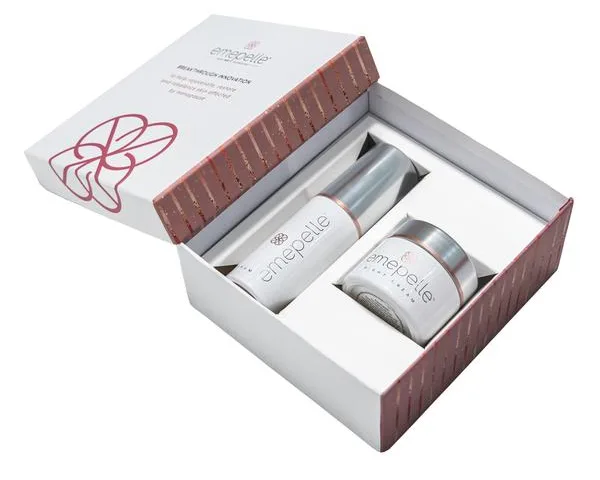 Kit 5. The RevitaLash Beauty Kit for Luxurious Lashes
The Limited Edition RevitaLash Beauty Collection Kit helps prevent eyelash loss and revitalise both your lashes and brows.
RevitaLash is a multi-award winning eyelash growth serum that uses bioactive peptides to stimulate growth phase of the hair follicle.
This Kit features the RevitaLash Serum and Hi-Def Brow Gel (clear) to effortlessly grow and sculpt the shape of lashes and brows. ​
What's the Extra Value?
The kit contains 2 full-size serums and an vegan leather cosmetic bag for only £110 – 33% discount to purchasing the items separately!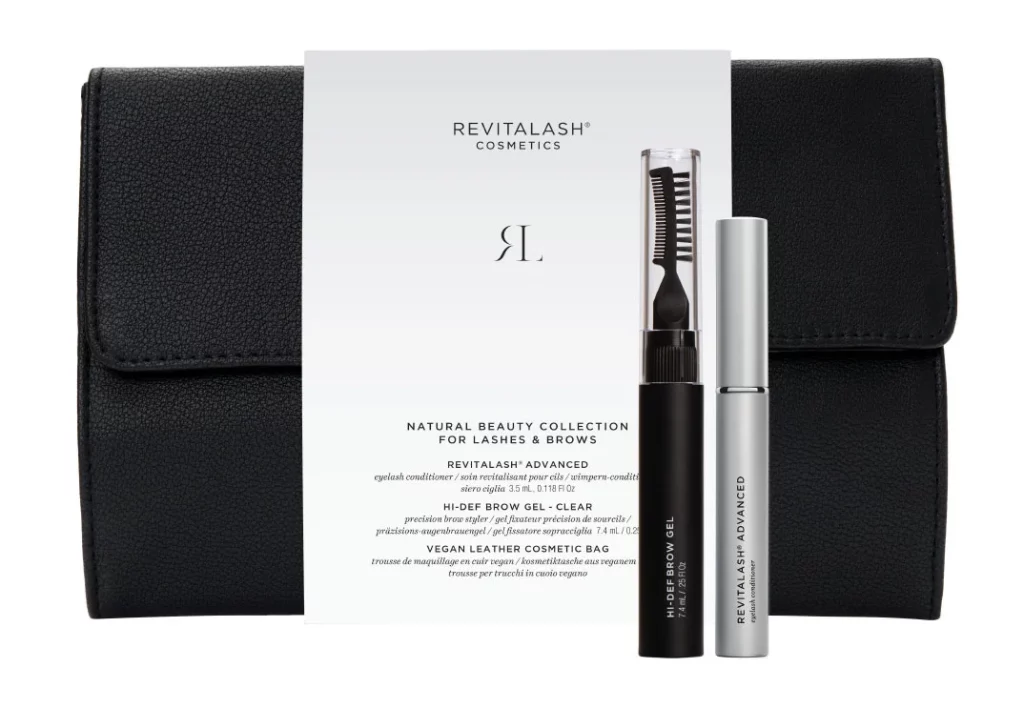 Kit 6. The Skinade & Evenswiss Bundle for Rapid Collagen Production
Say hello to youthful, radiant-looking skin with the Skinade & Evenswiss bundle. These anti-aging powerhouses are the perfect collagen boosting duo to get rid of wrinkles, dullness and sagging.
Skinade is a highly-bioavailable and clinically proven nutraceutical formulated with bioactive collagen peptides and 5 powerful nutrients to restore the skin's strength, elasticity, hydration, and radiance with just one bottle per day.
The Evenswiss Edelweiss Cleanser is powered by Dermatopoietin Technology. The patented compound generates a biochemical signaling cascade that triggers collagen, elastin, and hyaluronic acid production by up to 90% in 2 weeks.
What the Extra Value?
The kit includes a 30 days supply of Skinade and a free full-size Cleanser (worth £23). ​