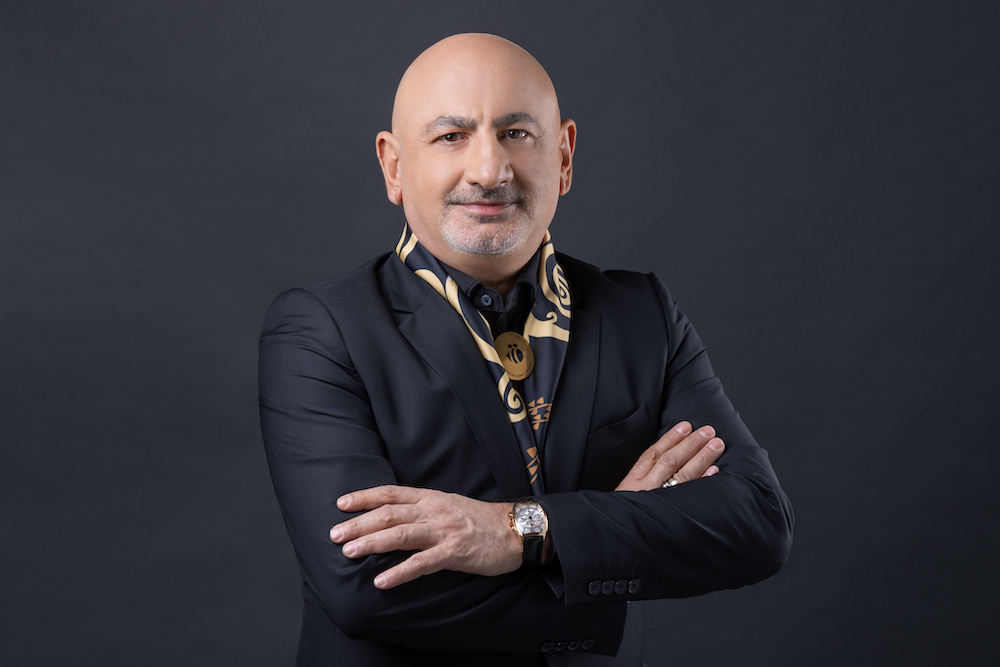 The Luxury Network UAE recently embraced Queen Sophia as one of its newest members. We feel grateful to be able to interview Paata Sulaberidze, the Founder of Queen Sophia,  and the remarkable figure behind the Georgian honey, which today has reached far beyond the borders of Georgia and is gaining unprecedented popularity worldwide. He told us about the company, its activities, and future plans.
FIRST, CAN YOU PLEASE TELL US WHERE THE IDEA OF HONEY PRODUCTION CAME FROM?
First of all, I will tell you that the idea is not new and the idea of its implementation has been around for a decade. The idea came about 15 years ago when the Patriarch of Georgia preached and emphasized the benefits of honey water. After that, we started intensive research on how to produce honey water. Unfortunately, it turned out that it was impossible to store honey water due to its perishable nature and as a result, the plan was delayed.
A couple of years ago, thanks to the innovative cap invented by my son Luka Sulaberidze, it was possible to store honey and water in a bottle so that they did not mix together before consumption. From this stage, we started the production and expansion of products.

INDEED, THIS IS VERY INTERESTING, CAN YOU PLEASE EMPHASIZE MORE ON WHY YOU CHOOSE HONEY, AND NOT ANY OTHER GEORGIAN PRODUCT? DOES HONEY PRODUCTION HAVE ANY SYMBOLIC VALUE FOR YOUR COMPANY APART FROM BUSINESS?
Everyone agrees that honey is a unique food (and not only) product. It has great cultural and historical value. However, even many Georgians do not know the fact that Georgia is the cradle of this great culture. In Georgia, specifically in Samtskhe – Javakheti korgans, ancient jars were discovered, in which honey was stored. It is 14 centuries older than the honey of Tutan Khamon.
This fact definitely deserved the greatest attention and was a very significant encouragement for us to introduce the great culture of Georgia to the entire world. Obviously, it is very important for us to sell our products and to enter the global market, however, this is not our only goal. The most important thing for us is to introduce our culture and traditions to other countries through the medium of honey.
COULD YOU PLEASE TELL US ABOUT YOUR EXCLUSIVE AND AUTHENTIC BRAND "QUEEN SOPHIA"?
As I mentioned above, for our company honey is a powerful "weapon" for the promotion of Georgian culture. That is why the honey bottled by us is placed in special jars. The world's leading jewelers worked for years to create a unique design for the jar lid. That's exactly why we created the website and produced various video clips. The "Queen" of this process is Sofia Kupatadze, who is the face of the brand. All negotiations with foreign partners are under her leadership, and she will be the "Honey Queen" at many events planned by us. One of these is the Honey Palace, we are planning to build this in collaboration with our foreign partners.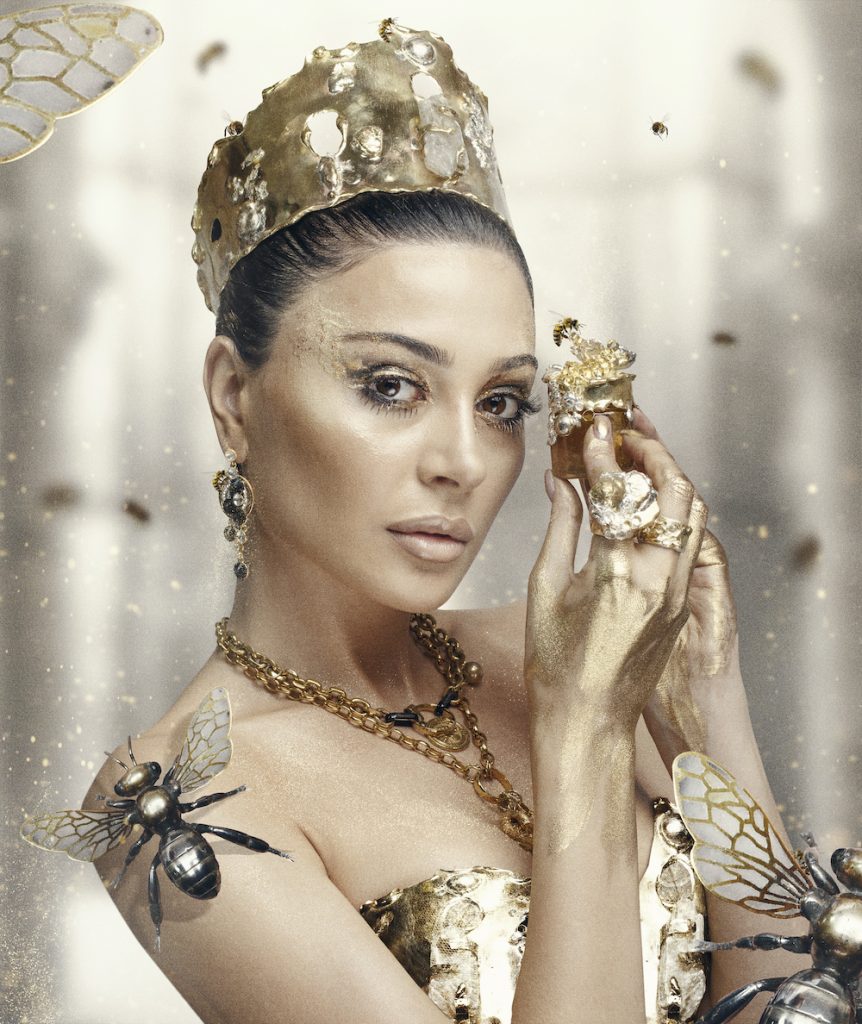 FINALLY, WHY IS DUBAI THE MOST IMPORTANT MARKET FOR YOUR PRODUCTS? AND, WHAT ARE YOUR FUTURE PLANS AND GOALS IN REGARD TO THE EXPANSION OF YOUR BUSINESS AND COOPERATION WITH OTHER COUNTRIES AND REGIONS?
At first, we started producing products in our own country. In order to have great interest from Georgians, we created a showroom, then a Honey Cafe – Laboratory and also an enterprise. We collect honey made by Georgian entrepreneurs and then pour it into jars. We give them an opportunity to present their products abroad and give them access to a variety of global markets and other worldwide destinations.
One of the Arab visitors who visited the Honey Cafe – Laboratory expressed his desire to cooperate with us, and so with united efforts, we have reached a result that today tons of honey are passing through Dubai.
We are also planning to open a Cafe – Laboratory and the construction of a honey palace too.
As for cooperation with other countries, we have already received plenty of interest from different countries, such as Japan, America, Kuwait, and many more. Our main goal is to select the right partners, increase sales and introduce our country and products globally.
I am proud to say, that our company is ready for any challenges. We know that clean, natural, authentic, and well-produced Georgian honey with proper management and message, will make us win the hearts of all other countries and consumers worldwide.
For more information, please visit: Queen Sophia