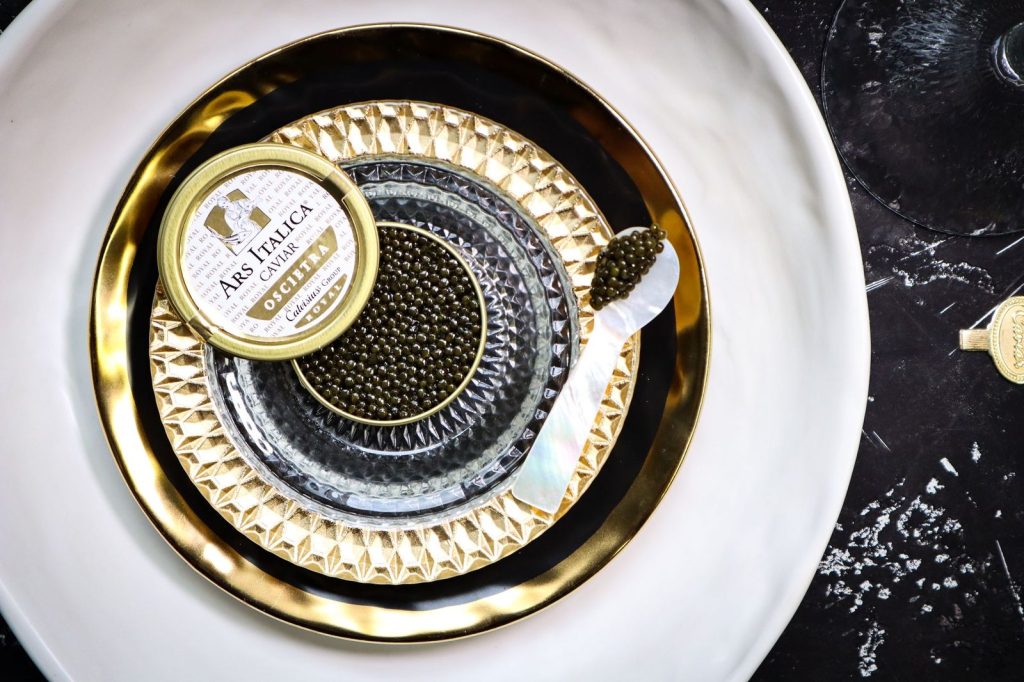 At Simon Johnson (trading as Calendar Cheese Company), they take pride in delivering the best quality caviar to their customers across Australia. Their caviar selection comes from the most renowned caviar farms in the world, some of which are certified by the Friend of the Sea label (the highest recognised certification for sustainable seafood).
Calendar Cheese Company is the largest caviar importer in Australia. Last year alone, they imported over 2.5 tonnes of caviar into the country. They bring most of their caviar varieties in 'mother tins' or 'traditional tins' straight from their partner farms. They then continue the maturation in our custom-built maturation fridge. When the caviar reaches optimum maturity, it is repacked into smaller tins and delivered to its customers.
The caviar venture at Simon Johnson is managed by three caviar specialists, all females. Equipped with broad knowledge and significant experience working on caviar farms overseas, the team oversees all the processes from A – Z in Australia, including repacking the caviar by hand after the maturation process. Lisa Downs, Caviar Ambassador at Calendar Cheese Company, is a pioneer of this niche industry in Australia. She has developed strong relationships with producers worldwide and meticulously selected each caviar variety available at Simon Johnson.
Caviar is a fine and beautiful gift as not only is it a delectable and healthy product, but it also is a whole experience tasting it, bringing some theatre, and making it an unforgettable event.
To savour caviar properly, you should place a small amount on the back of your hand, between your thumb and index finger. Take the time to acknowledge the feel, the temperature, and the texture of the caviar. You should observe the shape and the colour. Here you can witness the omega oils slowly revealing with the warming up of the caviar thanks to your body temperature. This warmth enables the caviar to divulge all its beautiful notes and flavours which are unique to each of the caviar varieties. Once placed in the mouth, between your tongue and upper palate, the caviar will slowly melt and leave you with an indulged feeling.
Simon Johnson has a range of caviar hampers that will make up an unforgettable gifting experience, especially for the upcoming Women's Day, available at the following link.
Learn more about what they do here.