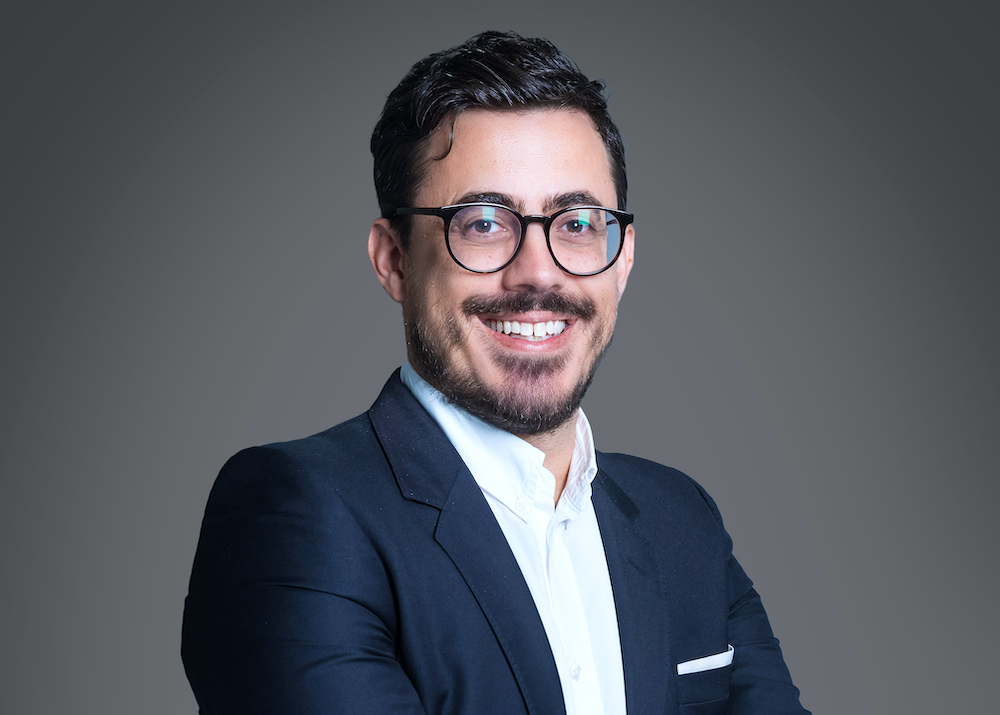 The Luxury Network UAE recently welcomed Blacklane as one of its newest members, and we were privileged to interview the General Manager of Blacklane Middle East, Nicolas Soucaille to get some insights about their business and services.
What is Blacklane, and what was the idea behind its establishment?
Blacklane's global chauffeur service brings peace of mind to travelers moving through a fast-paced world. The crew's dedication to safety, reliability and smart technology places Blacklane at the forefront of a new era of stress-free travel.
Since 2017, the company has been carbon-neutral, combining a five-star guest experience with care for the planet. Blacklane Middle East offers a variety of customized services with an all-electric fleet of luxurious Mercedes EQS vehicles and its own team of professional chauffeurs accredited through The Blacklane Chauffeur Training Academy. As we say, 'enjoy the journey as much as the destination with Blacklane'.
What are the different services which Blacklane has to offer, and is it only for individuals, or does it have special services to offer for Businesses?
Blacklane offers hourly, daily, one-way, and return bookings, inter-Emirate transfers, and, of course, airport transfers. We're not just for individuals – our B2B game is strong! Blacklane's interface makes booking, invoicing, and managing accounts easier than ever for travelers and admins. Alongside 24/7 seamless access to a globally integrated concierge service, we offer real-time expense reporting and volume-based corporate rebates, making Blacklane the go-to transportation partner for businesses seeking an integrated solution to their expense systems.
Is Blacklane available globally, and are there any significant cities where Blacklane's operation is more widely available as compared to other regions?
Blacklane's biggest market currently is the US – followed by European cities – with our head Quarters in Berlin-Germany, and an additional six offices in Dubai, London, LA, NYC, Singapore, and Brisbane.  We are proud to say that we are active in over 50 countries and 200 cities worldwide.
Which vehicles does Blacklane use as its fleet?
Globally, our fleet consists of the Mercedes S-Class and similar luxury vehicles. In Dubai, Blacklane is launching an all-electric fleet of top-of-the-range Mercedes EQS vehicles, guaranteeing maximum comfort, privacy, and luxury. Adjustable, ventilated seats keep guests cool, while the in-chair massage function and ambient cabin lighting help set the mood. We plan to add electric SUVs towards the end of 2023 too.
Can you please tell us a bit about your Chauffeurs, and are there any specific criteria on which they are selected?
All Blacklane Chauffeurs are recruited ethically and with integrity and are invited to go through a series of interviews assessing their driving experience, and communication skills. If successful, they participate in The Chauffeur Training program presented by world-renowned Chauffeur Trainer Andi McCann to ensure the highest standards of service, safety, etiquette, and discretion. Finally, they are assessed at the end on theory and driving skills, if they pass, they receive accreditation. On-going training is provided to all chauffeurs by Blacklane's in-house specialist trainers recruited from the aviation industry. Our professional chauffeurs are backed by 24/7 concierge service – guaranteeing the best service available. Blacklane's chauffeurs are fully commercially licensed, offering peace of mind behind the wheel, and in the UAE only work for Blacklane, to secure the best talent available.
Is Blacklane currently aligned on the path of sustainable travel and what are the future objectives or goals in regard to sustainability?
In 2017, Blacklane became the first ride service to offset the carbon emissions of all our rides worldwide, and we look to continue our highly ambitious sustainable initiatives. We offset our carbon emissions through our partner Southpole and support a wide range of climate causes, including The Climate Pledge, Solar Impulse Foundation, and Leaders for Climate Action. Our goal globally is to ensure that 75% of rides by 2025 are electric.
In the UAE, we have consciously selected an all-electric fleet to launch in Dubai to feed into the nation's vision, aligning with the 2023 Year of Sustainability strategy and commitment to fulfilling its role as a global convener to support action and innovation in the field of sustainability.
As the General Manager of Blacklane Middle East, what is your vision and mission in regard to this region and how do you foresee the growth of your business in Dubai?
Our mission from a B2B perspective is to grow in the exciting events are working with hospitality and entertainment brands to providing luxury mobility solutions – we have already achieved great success with such stakeholders and look forward to developing this further.
For more information, please visit: Blacklane