1.
AN UNFORGETTABLE SUMMER EXPERIENCE WITH ZUMA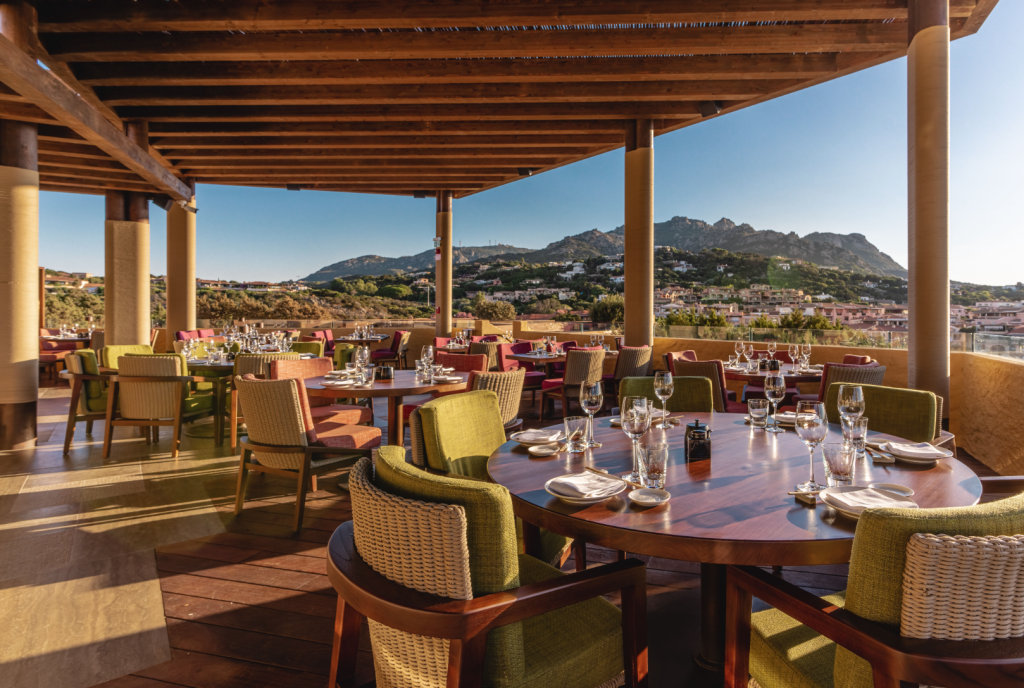 This summer,
Zuma
is bringing its award-winning contemporary Japanese cuisine to the Mediterranean with the return of its seasonal summer concepts in Porto Cervo, Ibiza, and Mykonos, along with a brand-new location on the glamorous island of Capri. Guests can expect Zuma's signature menu and modern izakaya cuisine, accompanied by an innovative range of drinks designed perfectly to complement the award-winning cuisine.
Perched on the cliffside rooftop of the Capri Palace Jumeirah, Zuma Capri is located in Anacapri, the most exclusive and unspoiled side of the island. The brand-new pop-up location, Zuma Capri, boasts breathtaking views of the Sorrentine Peninsula and the Tyrrhenian Sea. Zuma Porto Cervo will also return to the dazzling marina of Costa Smeralda in northeast Sardinia, offering guests unparalleled views over the marina and a prime location in the heart of bustling Porto Cervo.
Promising a sophisticated take on the Mykonos lifestyle, Zuma Mykonos offers a unique day-to-night destination, featuring a restaurant, lounge, bar, chic infinity pool, and pop-up boutique. Guests can enjoy vibrant evenings as the sun sets over the Aegean while live DJs play chilled house music into the early hours. Additionally, Zuma Ibiza returns, providing views over the Ibiza Marina, resident DJs, and Zuma's award-winning izakaya cuisine, making it the perfect choice for long, balmy nights on the White Isle.
Zuma Ibiza opens on 11 May
Zuma Mykonos opens on 15 May for dinner and 29 May for pool and lunch service
Zuma Porto Cervo opens on 15 June
Zuma Capri 23 June
2.
DINE IN THE HEART OF LONDON'S UPSCALE MAYFAIR NEIGHBOURHOOD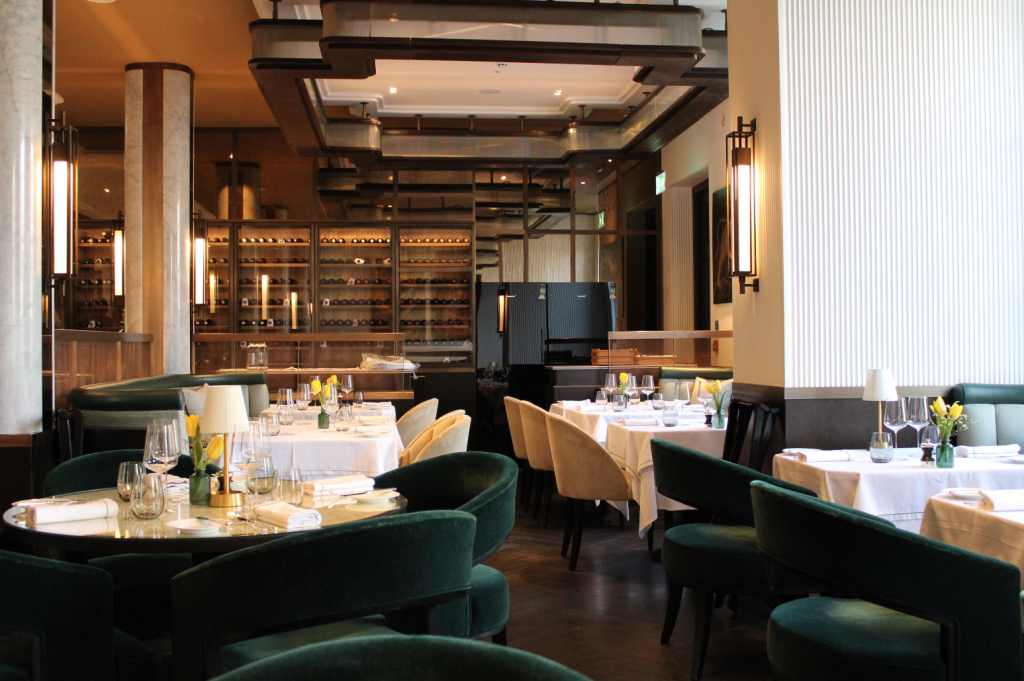 The Biltmore Mayfair
's newly opened restaurant, Grill 88, presents a sophisticated new dining destination on London's historic Grosvenor Square. Grill 88 offers guests and visitors the highest-quality steaks and seafood in an intimate setting, ideal for celebrations as well as everyday relaxed dining.
The menu, designed by Executive Chef Luis Campos, celebrates the highest-quality ingredients, from outstanding aged Lake District Sirloin Steaks to Japanese Wagyu, Australian cuts, and the finest Kelly and Gillardeau oysters. Every dish is prepared with the specially-sourced Holm Oak charcoal, rich and earthy with peaty notes, that adds an underscore of sweetness to the menu.
Evoking the glamour of times gone by with its sleek art-deco-inspired interiors, the restaurant's ambience is serene yet sultry. With just 32 covers, an open-plan kitchen, and live cooking, Grill 88 promises personalised and intimate dining experiences.
3. 
DELIGHT IN STYLISH ITALIAN CUISINE IN THE SUBLIME SURROUNDINGS OF ROME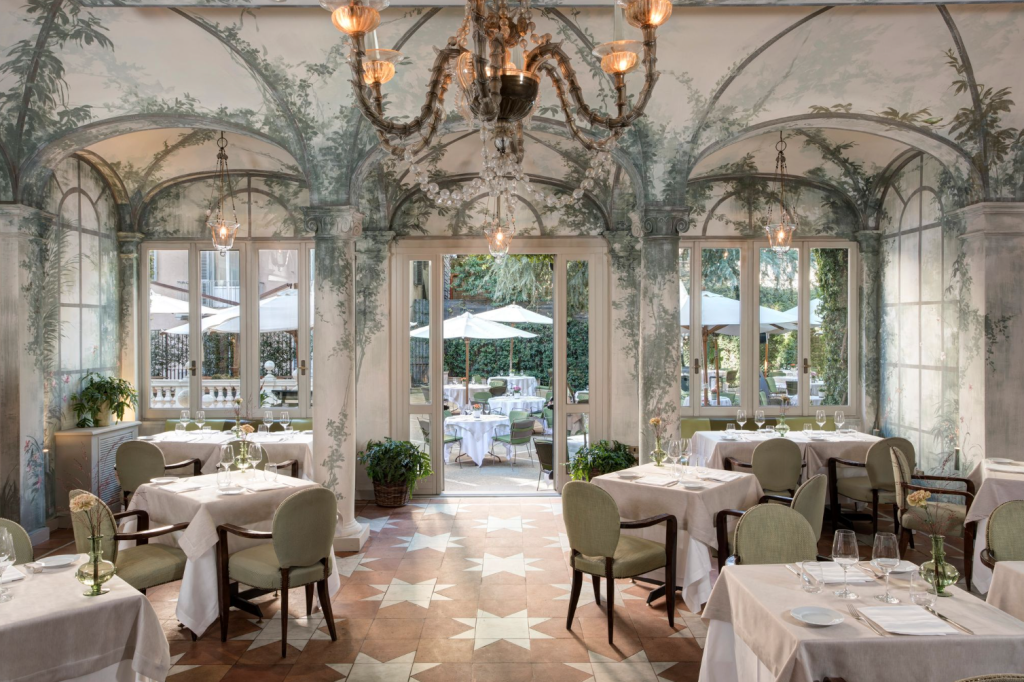 An oasis of beauty and calm in the centre of the Eternal City, 
Le Jardin de Russie
is renowned as one of Rome's most exclusive restaurants, famed for its exemplary Italian cuisine overseen by Michelin-Starred Chef, Fulvio Pierangelini and encompasses colourful and fragrant dishes inspired by the Mediterranean ingredients of the region.   The restaurant Le Jardin de Russie was decorated entirely by hand by the Italian artist Gio Bressana. The innovative and sophisticated nuances of Bressana are revered worldwide, drawing on centuries-old techniques deeply rooted in the Italian tradition. His works express a unique trait that combines nostalgia with modern, creative ingenuity.   Celebrity Chef Fulvio Pierangelini brings over 25 years of experience to Le Jardin de Russie. Described as a 'food whisperer', he is renowned for his ability to conjure magic out of the simplest and most familiar ingredients – seafood, fish, vegetables – combining and presenting them in new and inventive ways whilst remaining true to Italian tradition.
4. 
A SENSATIONAL EXPERIENCE IN ALL ITS ASPECTS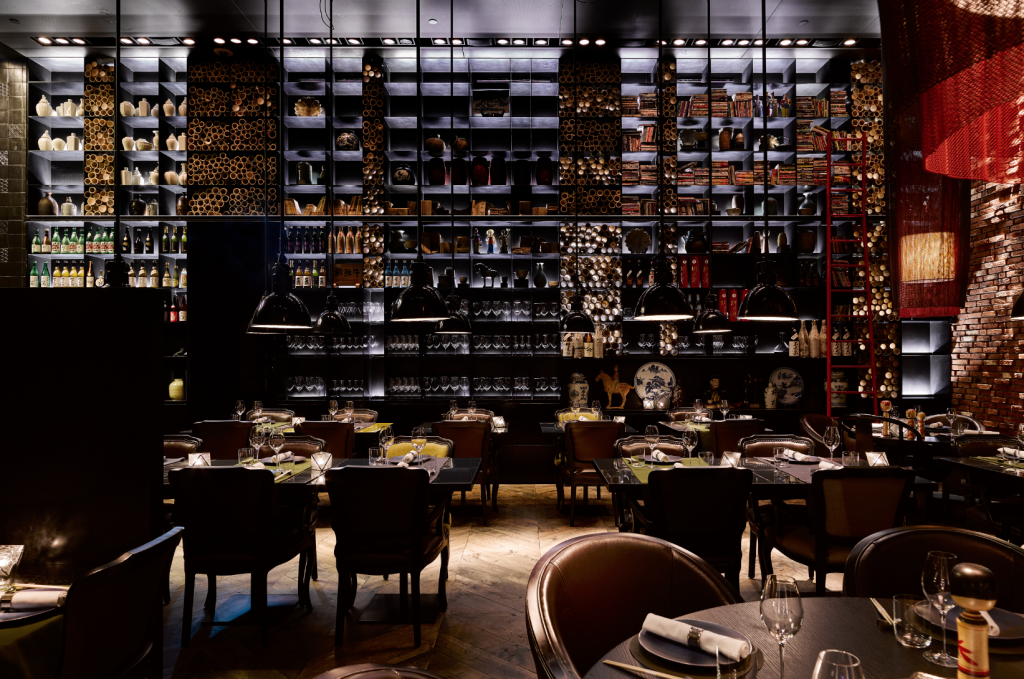 Located in Netherlands' leading luxury lifestyle hotel is an award-winning dining hotspot, Taiko, a long-time favourite of many. With its contemporary take on Asian-inspired cuisine, specialty flavours, chic décor, and shimmering ambience, Taiko is the perfect place for those looking to elevate their dining experience.
Run by Executive Chef and founder Schilo van Coevorden and inspired by the flavours and textures of the Far East, varying from delicate to dramatic but always surprising and original, Taiko offers a sensational adventure for food aficionados.
Post dinner, guests can visit the restaurant's Taiko Bar, which exudes an elegant yet cozy atmosphere and features a menu that encapsulates the beauty and uniqueness of different continents around the world through its selection of creative and exotic labels.
The Conservatorium Hotel is Amsterdam's leading luxury lifestyle palace, evoking glamour and elegance for sophisticated, design-literate travellers. Located in the Museum Square district, the luxury cultural heart of Amsterdam, the Conservatorium has been repeatedly crowned the number one luxury hotel in the country. The city's crown jewels – the Van Gogh Museum, Concertgebouw, Rijksmuseum, Vondelpark, and Amsterdam's most indulgent shopping – are a stone's throw away, ideal to explore the city.
5. 
TURK-ASIAN CUISINE OVERLOOKING THE BOSPHORUS WATERFRONT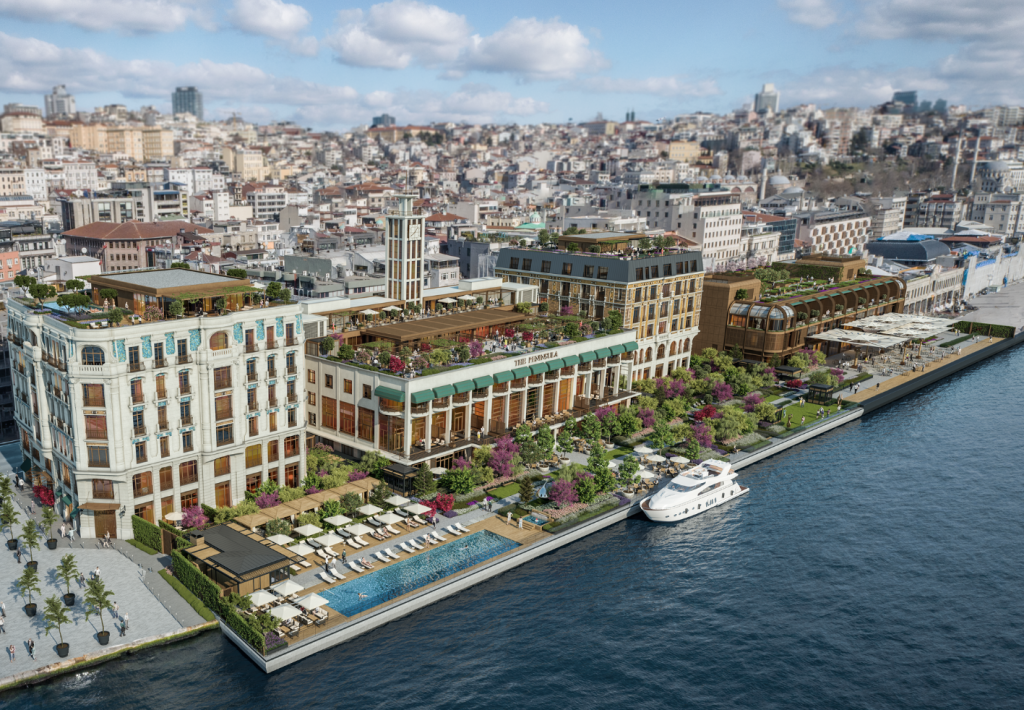 In an exciting collaboration with The Peninsula Istanbul which opened on February 14th, 2023, internationally acclaimed chef Fatih Tutak is set to take the helm of Chef Director at Gallada Restaurant and Topside Bar from early June 2023. Turkish-born Fatih is Chef Patron of Istanbul's TURK Faith Tutak, the first Turkish restaurant to have been awarded two stars by the Michelin Guide. In celebration of the opening of Gallada Restaurant and Topside Bar, he has created menus that celebrate contemporary Turk-Asian cuisine, inspired by Fatih's professional journey from Turkey through China to Southeast Asia, and back. His dishes are refined, and intuitively perceptive with a focus on the myriad of culinary skills and techniques shared along the way.   Located on the hotel's stunning rooftop, boasting some of the most coveted views over the Bosphorus Waterfront, Gallada will consist of a main dining room, outdoor terrace, and private dining rooms.
6. 
AN INTIMATE DINING EXPERIENCE WITH TWO MICHELIN-STARRED CHEF ALEX DILLING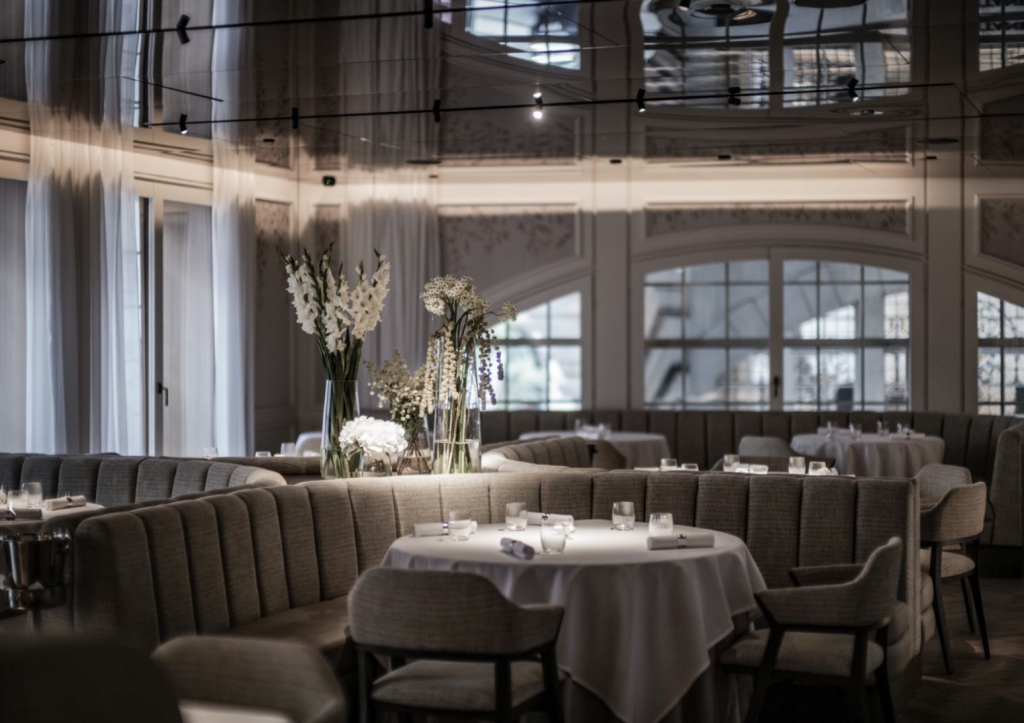 Featuring Alex Dilling's modern take on traditional French gastronomic cuisine, this intimate space overlooks the curvature of Regent Street – the perfect setting to indulge in this brand-new destination within Hotel Café Royal. Comprised of only 34 seats, the acclaimed chef's first self-titled restaurant is an exceptional exercise in sheer pleasure.
The restaurant serves contemporary French cuisine which draws on inspiration from the classic gastronomy of the country combined with a young and energetic sense of hospitality.
Hotel Café Royal is a luxury hotel in London, situated in the unrivalled setting of Regent Street where the elegance of Mayfair, the energy of Soho, and the sophistication of St. James combine. It's where history, culture, business, and the stage are just steps away.
7. 
INDULGE AT ELSA RESTAURANT AT MONTE-CARLO BEACH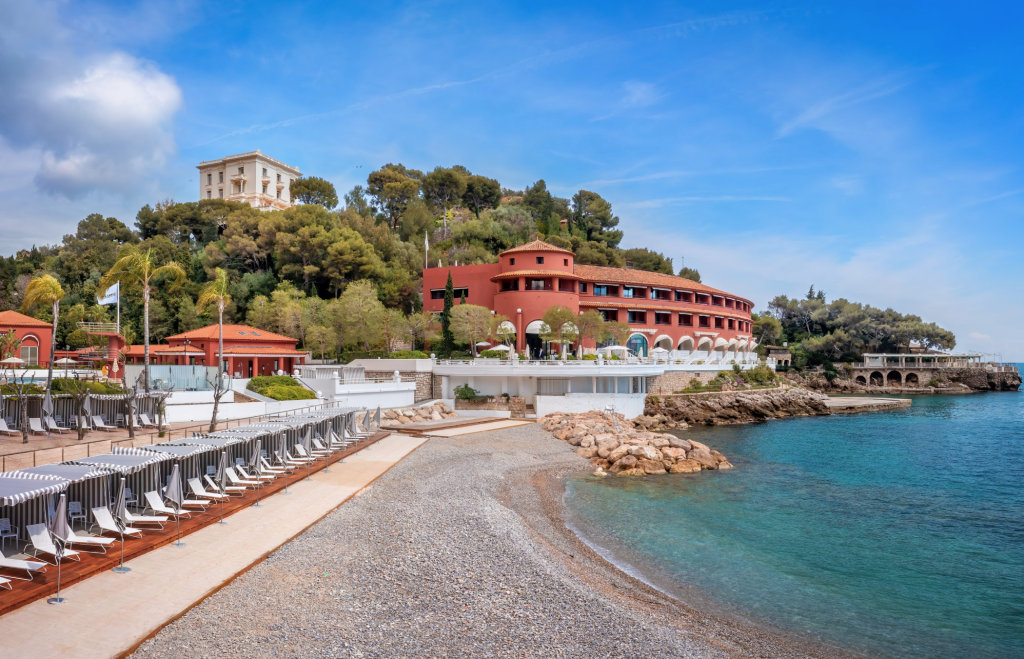 Summer at Monte-Carlo Beach is set to be greener than ever. Following on from the success of the 2022 season, chef Mélanie Serre is once again at the helm of Restaurant Elsa, with the ambition of going further in the celebration of local flavours, collaborating closely with regional producers. Originally from the Ardèche, France, Mélanie Serre's cuisine is generous and faithful to her roots. For this summer season, the teams at Monte-Carlo Beach and the chef have decided to feature more and more local products on the menu. Organic products will continue to be in the limelight and will be joined by a growing number of local products: fruits, vegetables, olive oils, line-caught fish, local meat, and regional wine. This concept, which supports the local ecosystem, translates to Monte-Carlo Beach working closely with local gardens, such as Jardin des Antipodes in Menton for herbs and fruits, and Domaine d'Agerbol on the heights of Roquebrune-Cap-Martin, which supplies Elsa with zero-km organic vegetables from field to fork. The restaurant also works with Domaine Oléicole Lessatini, a family-run business from the hills of Nice, the Monegasque fisherman Eric Rinaldi, and Verinni fishery which obtains its supplies from small fishermen operating off the Riviera. Restaurant Elsa will also be offering, for the first time, a selection of natural wines, and the wine menu will be presented according to their geographical proximity.
---
Original article from PRCO.