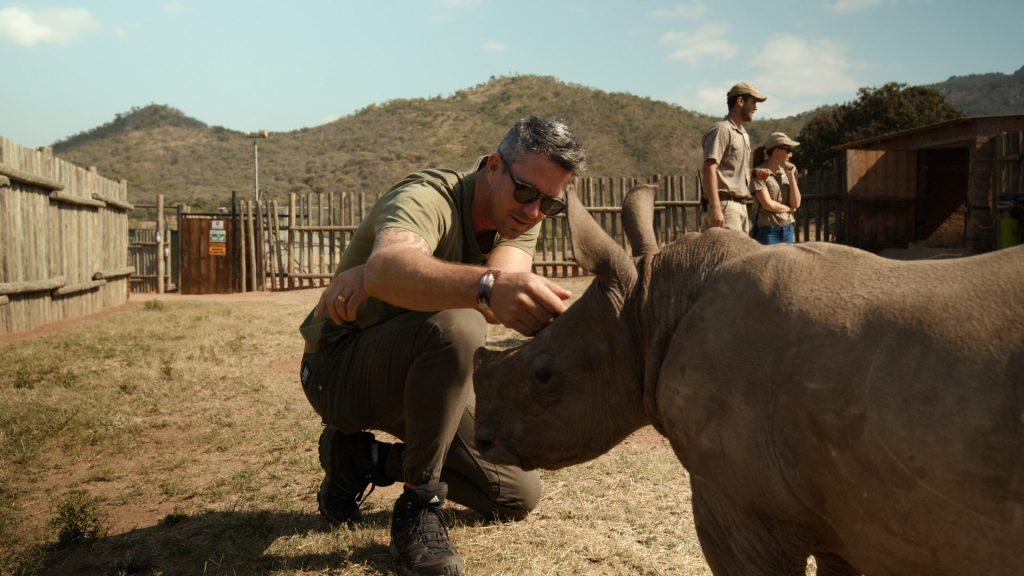 IfOnly delivers the greatest experiences for the greater good with funds from once-in-a-lifetime experiences benefiting local and global charities.
Have you ever wanted to play guitar with the Rolling Stones? Or learn to cook alongside culinary royalty? Now you can. The Big Red Group (BRG) has launched the premium curated experiences brand, IfOnly, in Australia. The brand is a partnership with the US site of the same name – founded with the purpose of unlocking access to extraordinary experiences for social good, with every listing benefitting a cause.
Partnering with local and world-class 'luminaries' – be they experts in their field, celebrities or other noteworthy personalities, brands and charities – IfOnly offers extraordinary experiences across entertainment, culinary, music and more, with up to 80 per cent of the funds going to an associated charity. The brand launches locally with a number of charities set to benefit initially, including Cancer Council, R U OK?, Starlight Children's Foundation, OzHarvest and Sony Foundation Australia.
Sign up to be the first to hear when exclusive, once-in-a-lifetime experiences are added, such as Kevin Pietersen South African Rhino Conservation Experience at Umganu Lodge.
On this experience, you will join Kevin Pietersen in his private South African lodge, Umganu at Elephant Point. Kevin hosts you for five unforgettable days and you will witness the frontline of conservation, experience game drives through the Kruger National Park, relax and enjoy the luxury hospitality on offer from Umganu Lodge and take in a round of golf at the exclusive Leopard Creek Country Club. As part of this once-in-a-lifetime experience, Kevin will take you to meet his friend Petronel Niewoudt, the Founder of the Care for Wild Rhino Orphanage and Sanctuary, and her family of Rhinos. Proceeds benefiting Care for Wild.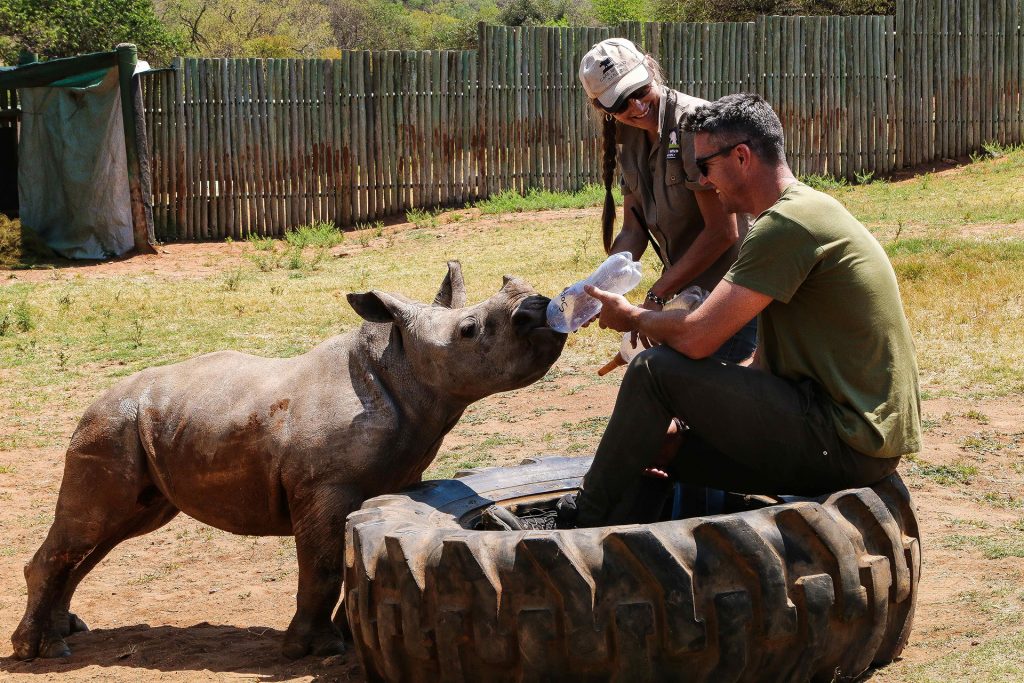 Your Itinerary
Day 1
Guests will be met off their flight at OR Tambo International Airport and transferred via private air charter to Skukuza Airport, in the Kruger National Park. This flight is approximately one hour.
On arrival at Skukuza Airport guests will be road transferred to Umganu Lodge at Elephant Point. The road transfer takes approximately 30 minutes through the Kruger National Park.
Late afternoon game drive in the Kruger National Park for sundowners followed by dinner at Umganu Lodge.
Day 2
Transfer via private air charter to Care For Wild Rhino Sanctuary for a once-in-a-lifetime rhino experience.
After lunch guests fly back to Umganu Lodge for an afternoon Game Drive in the Kruger National Park followed by dinner.
Day 3
Guests will enjoy a game drive through the Kruger National Park on route to the privately owned Leopard Creek Country Club near Malelane.
Play golf at Leopard Creek C.C. followed by refreshments on the clubhouse patio and then a game drive back to Umganu Lodge for dinner.
Day 4
After an early breakfast guests will be road transferred to Skukuza Airport for a private charter flight to the Klaserie or Timbivati Private Nature Reserve. The flight is approximately 30 minutes.
Enjoy a unique "hands-on" rhino immobilisation followed by a safari lunch in the "bush" before a private charter flight back to Skukuza Airport and then Umganu Lodge for sundowners and dinner.
Day 5
After breakfast guests will be road-transferred to Skukuza Airport for their private air charter to OR Tambo International Airport for their return international flight.
Like many entrepreneurial endeavors, the original idea for IfOnly was born from a dual sense of purpose: provide consumers with amazing experiences while raising money for worthy causes—the greatest experiences for the greater good.  IfOnly was started by a successful US entrepreneur, Trevor Traina, who formed the idea of IfOnly in 2012 with the mission to tap into his network of the world's biggest superstars to generate a ripple effect of impact for those in need. The idea was to motivate the world's biggest stars (or 'luminaries' as they are known on the platform) to offer money-can't-buy experiences to customers, with the philanthropic spin of giving back to aligned charities.  Since then, the company has been at the forefront of the Experience Economy—expanding their experience offerings to range from unique local experiences to "once-in-a-lifetime" dream experiences, with over 4,000 experiences globally.
BRG Co-Founder, Naomi Simson, says the launch of IfOnly is testament to the Big Red Group's purpose 'to shift the way people experience life' and is a response to the continued growth of the experience economy, a subject on which the group have published a new white paper.
"Customers, more than ever, want to align themselves with brands that have a true social conscience and who are actively contributing to the community. BRG is focused on offering a broad range of experiences, across different brands, that serve different purposes for our customers and clients – and IfOnly is a true luxury brand catering to those looking for something a little more special, unique and one-of-a-kind. IfOnly is all about making the impossible possible and answering a consumer desire for richer experiences that give to both the recipient and our communities via the strong philanthropic focus," Ms Simson said.
Other once-in-a-lifetime IfOnly experiences available, include:
Follow IfOnly on social to be the first to hear when new experiences are added
Facebook
Instagram
Twitter
LinkedIn