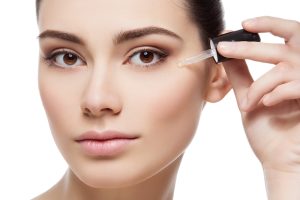 Let's face it, the term "serum" is a loaded one. There are hundreds — if not thousands — of different types on the market, which can make choosing a single dropper for your skincare routine quite a daunting task. But it doesn't have to be.
At its core, a serum is usually a very viscous product that contains super concentrated amounts of an active ingredient, and those ingredients vary depending on the skin concern at hand. For example, vitamin C serums typically target scarring and hyperpigmentation, hyaluronic acid serums combat dryness and dehydration, and retinol serums work on fine lines and wrinkles — and that barely scratches the surface of what's available. Not to mention, you can pay anywhere from $9 to $90 or more for one of these tinctures, so it's important to educate yourself on what they're all about.
To help narrow down and streamline your search for the perfect serum (or two), below is a list of who makes the best quality face serums and how much the best face serums cost— plus some testimonials from their biggest fans. You can buy these face serums at popular retailers like Sephora, Amazon, and Nordstrom.
The Best-Rated Face Serums:
SkinCeuticals C E Ferulic
The Ordinary Niacinamide 10% + Zinc 1%
Ole Henriksen Truth Serum
The Best Affordable Face Serums:
The Ordinary Hyaluronic Acid 2% + B5
The Inkey List Retinol Anti-Aging Serum
The Ordinary "Buffet"
The Best Splurge Face Serums:
Sunday Riley Good Genes
La Mer The Revitalizing Hydrating Serum
iS Clinical Active Serum
SkinMedica TNS Essential Serum
The Best Non-Toxic Face Serums:
Herbivore Prism 12% AHA + 3% BHA Exfoliating Glow Serum
TruSkin Vitamin C Serum
The Best Organic Face Serums:
Vintner's Daughter Active Botanical Serum
Acure Radically Rejuvenating Serum Stick
Juice Beauty Blemish Clearing Serum
Get your skin ready for slathering because after reading this, you'll want to jump right into your skincare regimen.
---
The Best-Rated Face Serums
SkinCeuticals C E Ferulic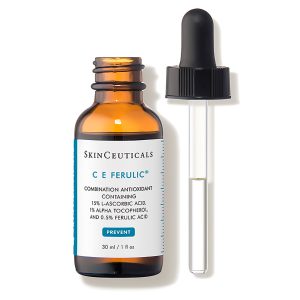 If you've ever spent time on skincare Instagram, you've likely heard of this widely acclaimed serum. It's a pricier one, but thousands of people have deemed it worth the cost. It's a vitamin C serum that has "antioxidant protective benefits," per the product description, and helps combat scarring, fine lines, and wrinkles. Also, in combination with an SPF, it "helps neutralize free radicals induced by UVA/UVB, infrared radiation (IRA) and ozone pollution (O3)."
With nearly 2,700 reviews on Dermstore, it still maintains an overall rating of five stars. "This one works on reducing the discoloration," one reviewer wrote. "It instantly rejuvenated my dull skin," another added.
---
The Ordinary Niacinamide 10% + Zinc 1%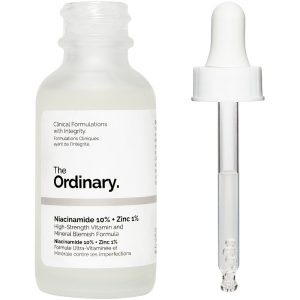 This little bottle of magic has claimed a top spot with Sephora customers: With over 3,000 thousand reviews, it's Sephora's best-selling serum. Users say the niacinamide-zinc combo calms redness, controls oil, and makes pores appear smaller. "My Hoover Dam-sized pores have drastically reduced," one Sephora reviewer wrote. "It has significantly reduced my breakouts, plumped my skin, and given me a glow," another claimed. Plus, a 1-oz. bottle is just under $6!
---
Ole Henriksen Truth Serum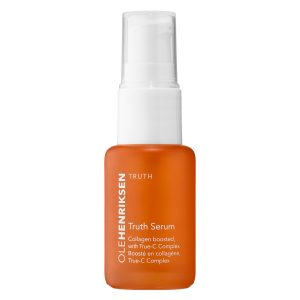 You know a product is good when it's been around for years and continues to outsell new releases. Truth Serum is a longtime fave in the way of vitamin C products, with over 5,000 Sephora reviews, 211,000 likes, and a four-star rating. It brightens and contains hyaluronic acid for high-powered moisturizing benefits. "If you want brighter skin and faded acne scars, look no further," wrote one reviewer. "I've been using this beauty for about a month now and have noticed a huge difference in my scarring. I apply it every night before bed with moisturizer and am sure to use SPF in the morning and BOOM, acne scars already fading!"
---
The Best Affordable Face Serums
The Ordinary Hyaluronic Acid 2% + B5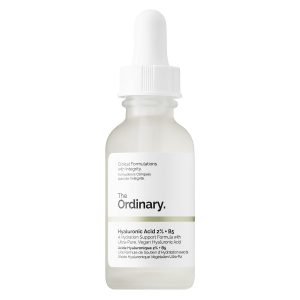 The Ordinary is known for affordability, so any of its products could be featured here. However, its hyaluronic acid serum is one of the most popular. It's suitable for all skin types and contains a "next-generation Hyaluronic Acid Crosspolymer," per its description, "that enhances the delivery of [hyaluronic] actives and helps to support water density" in the skin. Reviewers say it eliminates dry, flaky skin and leaves it feeling plump and smooth.
---
The Inkey List Retinol Anti-Aging Serum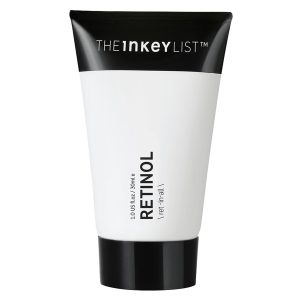 Retinol is one of skincare's pricier ingredients, so at just $10 for 1 percent concentration, the Inkey List serum is a steal. As a bonus, its stabilized retinol is released slowly as to not irritate the skin. Plus, the formula contains squalane, so it's hydrating, too. "Love this retinol! This is my first retinol and I think it's great starter retinol," said a Sephora customer. "It feels very smooth and gentle on the skin. I've been using it for about 3 months now and have noticed a difference in my skin brightness and wrinkles."
---
The Ordinary "Buffet"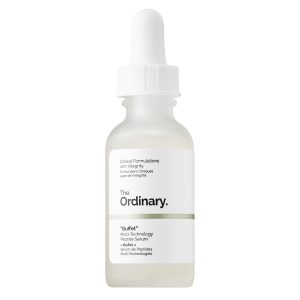 This unique multi-peptide serum hydrates the skin and targets fine lines and wrinkles. Though even the most intelligent Sephora shoppers can hardly pronounce what's in it —  "syn-ake, matrixyl synthe-6, matrixyl 3000, and argirelox" are among the ingredients, according to the product description — they're buying it in droves for its fast-acting powers. One reviewer wrote that it "improved my skin's texture and appearance in a week."
---
The Best Splurge Face Serums
Sunday Riley Good Genes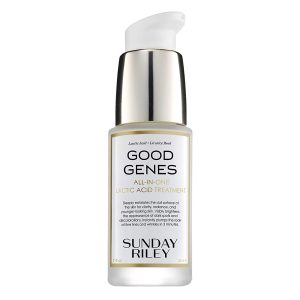 A favorite of many, Good Genes is a lactic acid-based exfoliating serum that leaves skin with a refined glow. The potent AHA works in conjunction with licorice root, lemongrass, and arnica, and prickly pear extract to brighten, tone, and smooth skin, respectively. As of this writing, 77 percent of Amazon customers who rated the serum gave it five stars. "I worked in the cosmetic business for over 25 years," wrote one such reviewer. "And hands-down this is just a great product for your skin. Do yourself a favor and buy one. I'll never go without this." This serum is vegan and paraben-free, too.
---
La Mer The Revitalizing Hydrating Serum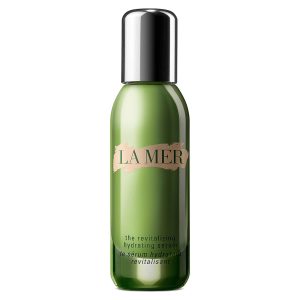 As a brand, La Mer is a known celeb favorite, which may make it worth the splurge on its own. However, the Revitalizing Hydrating Serum is next level. According to its description, "tiny micro-droplets of The Deep Hydration Ferment — with an interactive blend of green, brown and red algae — are designed to penetrate rapidly, revitalizing deep within skin's surface" to leave your skin freshly quenched. And even professionals are blown away by its effectiveness. "As a licensed esthetician, this serum has the properties to keep the skin full of elasticity and hydration!" one Nordstrom review read. "I love how vicious and fluid this serum is on my skin. A great investment!"
---
iS Clinical Active Serum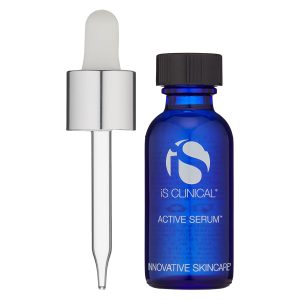 This serum from iS Clinical is one-of-a-kind in that it targets more than one skin concern. Salicylic acid and herbal extracts calm irritation and fight redness while also smoothing texture and fine lines. It can even help reduce acne, making it a strong pick for both youthful and mature skin. "This serum really is a miracle worker. It has completely changed my skin," an Amazon shopper wrote. "My acne scars and sunspots are almost gone and it has visibly reduced my fine lines and wrinkles. I have recommended this product to all my friends and they all love it! It was hard to justify the cost at first but it is worth every penny!"
---
SkinMedica TNS Essential Serum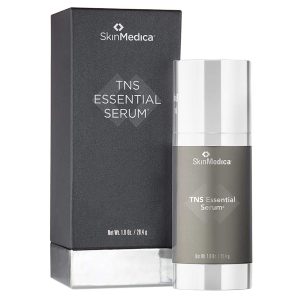 With more than 600 five-star ratings on Amazon, this SkinMedica serum — the most expensive on our list — has been crowned a worthy splurge. The TNS Essential Serum bottle is actually divided into two chambers that dispense two separate active formulas at once. One is a growth factor that "helps improve the appearance of fine lines, wrinkles, skin tone and texture," per its description, and the other is a blend of peptides, antioxidants, and other anti-aging ingredients that keep the skin firm and protected from free-radical damage. "My daily essential wrinkle remover! I've used for 5 years and have seen dramatic improvements to my facial texture, wrinkles disappearing, moisturizing. I always keep extra in case I run out," a shopper wrote.
---
The Best Non-Toxic Face Serums
Herbivore Prism 12% AHA + 3% BHA Exfoliating Glow Serum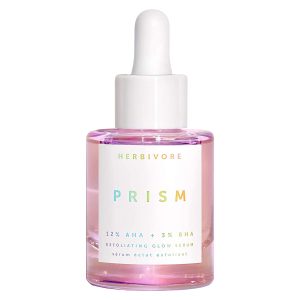 Naturally derived alpha and beta hydroxy acids make Herbivore's serum a winner. It also contains rosewater to soothe and hydrate the skin for a well-balanced beam, and it comes in incredibly Instagram-ready packaging to boot. An Amazon reviewer claimed "it's easy on the skin, yet exfoliates so well," which is hard to come by in the world of exfoliants.
---
TruSkin Vitamin C Serum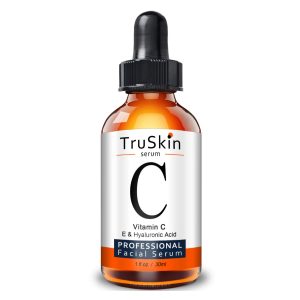 A plant-based formulation made to treat, hydrate, and protect, this serum is among Amazon's top-rated serums overall. It's free of synthetic color additives, fragrance, and stabilizers, instead consisting of aloe vera, botanical hyaluronic acid, witch hazel, and organic jojoba oil. It has a whopping 36,000 Amazon ratings and four and a half stars. "This product leaves my skin dewy and I feel moisturized all day long! I use it twice a day and it has replaced my expensive serums," a shopper wrote.
---
The Best Organic Face Serums
Vintner's Daughter Active Botanical Serum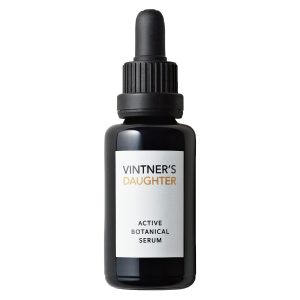 22 active organic botanicals combined with essential oils give this serum it's impressive following. It also contains phytonutrients and minerals to help balance skin, along with phytoceramides, nourishing fatty acids, and antioxidants to stimulate and brighten. "Vintner's Daughter is a minimalist's beauty product dream come true. Just a couple of drops of this oil treats dry skin and clears signs of pimples," wrote a customer from The Detox Market, where the serum has nearly 500 "loves" from shoppers.
---
Acure Radically Rejuvenating Serum Stick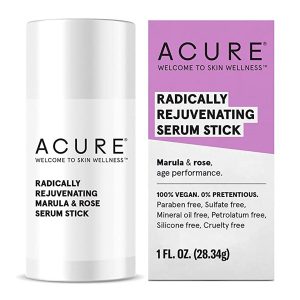 You read that right — it's a serum in stick form for those who don't like handling finicky, often messy droppers. This one contains rose and avocado oils so you can take your glow on the go. "My skin loves this stuff! It's prevented dryness and breakouts that I [used] to struggle with," an Amazon five-star reviewer shared. "If I go a couple of days without this serum, I always notice little breakouts starting to pop back up. Use the serum again, and they clear!"
---
Juice Beauty Blemish Clearing Serum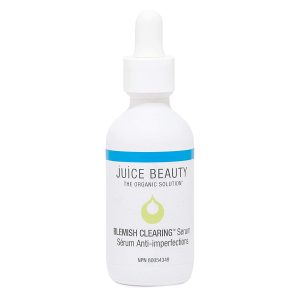 Designed for oily and blemish-prone skin, Juice Beauty's serum is organic, vegan, and cruelty-free. It contains fruit acids and willow bark to fight breakouts, unclog pores, and combat uneven texture. Organic aloe, along with green and white tea, hydrate and soothe the skin. "I have used this product for over a year now. I have very sensitive, acne-prone, combination skin. It has been a miracle worker," one customer wrote.
---
This article was originally written on Instyle.