Approved and Explained by a Scientist
There is no disputing the fact that good skin is affected by what is within. Alongside your skincare routine, skin supplements give your skin the boost it needs, and effectively target specific skin concerns. Dermoi's Chief Scientific Officer, Eve Casha, shares the top 4 celebrity skin supplements and why they are so loved!
Collagen is the most abundant protein in the human body – it's in your skin, bones, muscles, cartilage and ligaments. It's also the key to protecting, repairing and reversing skin damage from the inside out.
No wonder celebrities like Victoria Beckham, Millie Mackintosh and Emma Louise Connelly swear by the Skinade Collagen Drink. Formulated with unique collagen peptides and 5 powerful nutrients, Skinade rebuilds the skin's strength, youth, and luminosity with just one drink a day.
"Most collagen supplements are not bioavailable, and therefore, are not properly absorbed by the body. ​ Skinade is formulated with maximum bioavailability and has placebo controlled, double blind case studies proving increases in skin hydration, elasticity, and collagen density" – Eve Casha, CSO of Dermoi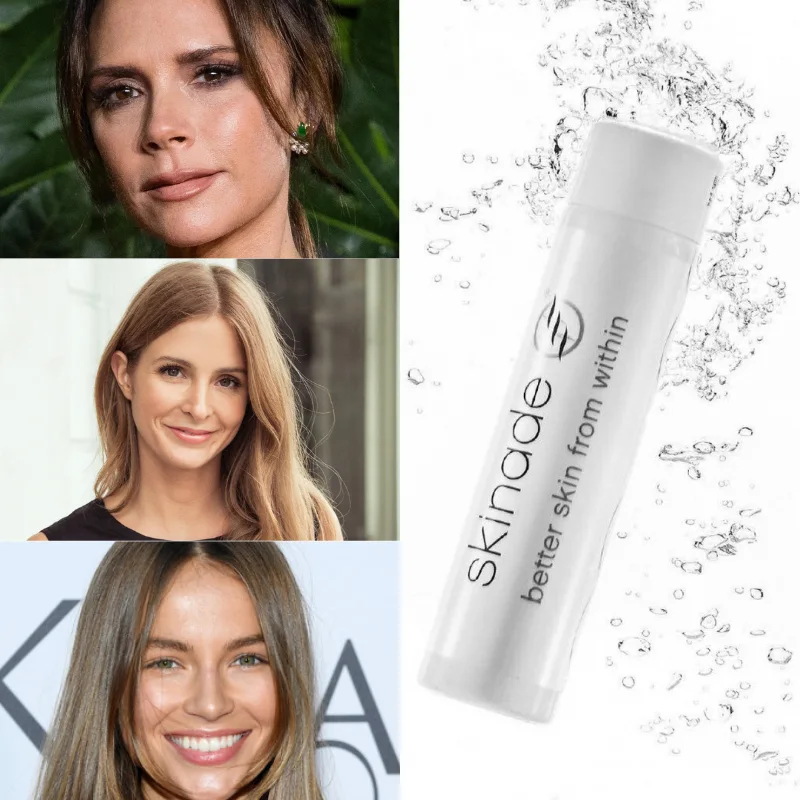 When it comes to our health and beauty inspirations, it is safe to say that Gwenyth Paltrow and Kourtney Kardashian are high up there on the list! Their love for Altrient is a key factor to their youthful glowing complexions.
Altrient C is a high strength supplement which uses liposomal encapsulation technology to deliver 1000mg of vitamin C into the bloodstream. This maximises absorption, unlike traditional supplements. Vitamin C is an essential nutrient for the maintenance of collagen production, immune function, and it protects against premature aging.
"Liposomes are oil-based bubbles, composed of phospholipids, that wrap active ingredients to keep them stable, protected from gastric acid, and better absorbed by the body – all of which boosts the power of vitamin C and reduces irritation in the GI tract" – Eve Casha, CSO of Dermoi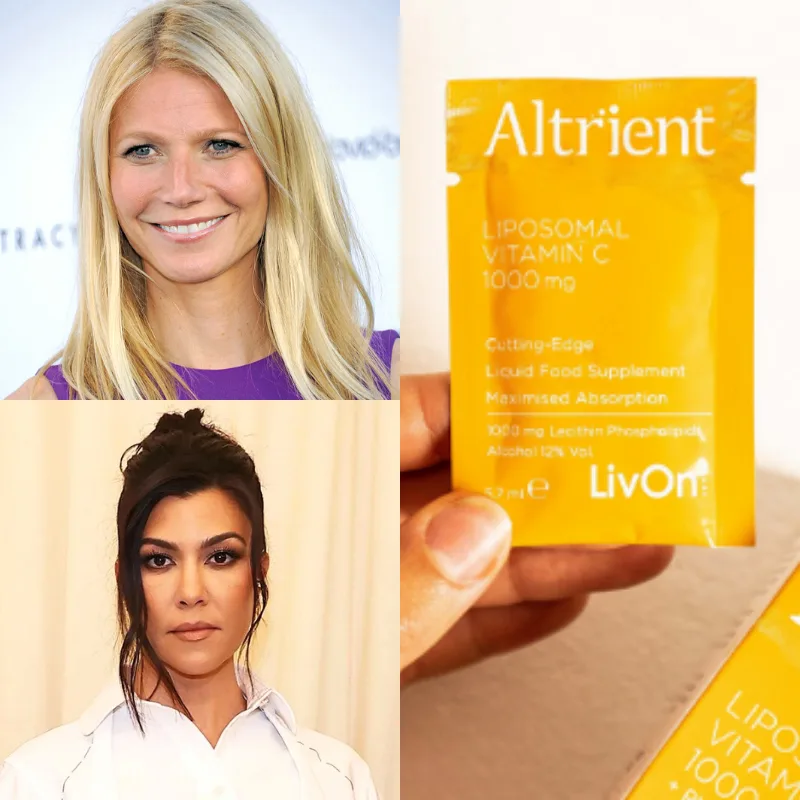 Loved by model Charli Howard, Vida Glow's Natural Marine Collagen Sachets promote healthy hair and nails while diminishing signs of aging to create younger looking skin.
Charli Howard shares with her followers her love for Vida Glow, and the difference it has made in her skin ​ – "After just two weeks of using it I had people saying how glowy and bouncy my skin looked!"- Charli Howard
Preserving and rebuilding the collagen matrix within the dermis is essential to maintain healthy skin and prevent sagging, wrinkles, and dryness with age.
"Vida Glow marine collagen is a great, tasteless formula with bioavailable collagen peptides. ​ The heat stable product contains peptides with molecular weights as low as 2 kDa. Monocentric, double-blind, randomised, placebo-controlled supplementation study shows significant improvements in skin firmness, elasticity, and wrinkles." – Eve Casha, CSO of Dermoi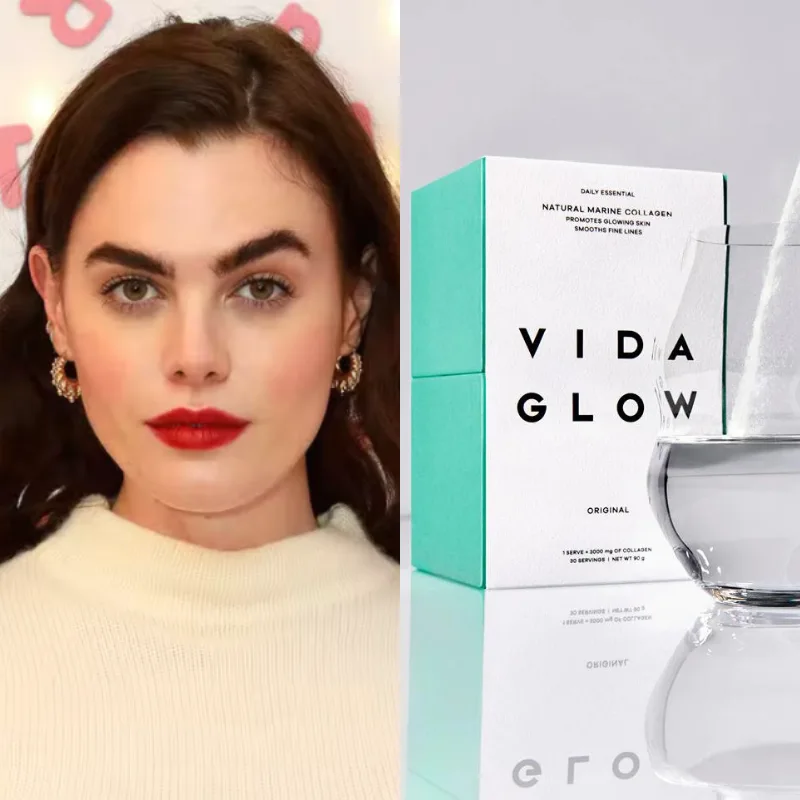 Lumity Life offers a Day & Night supplement for females that even Cheryl Cole can't get enough of. Former Spice Girl Mel C, Olympian Rebecca Adlington and TV presenter Kate Thornton are also amongst those who swear by the supplement.
The two-step formula, which contains vitamins C and E, Selenium and Zinc, as well as Omega 3s and amino acids, supports health and vitality through 'inner nutrition'. It is said to be particularly good for your hair, nails and skin, but as Cheryl reports, it also ​ boosts energy levels and improves sleep.
"Lumity Life is a really innovative supplement that is designed to protect the body and boost energy levels during the day, but enhance repair and disrupt glycation during the night. ​ All nutrients are formulated into opaque soft gels for maximum bioavailability and stability" – Even Casha, CSO of Dermoi