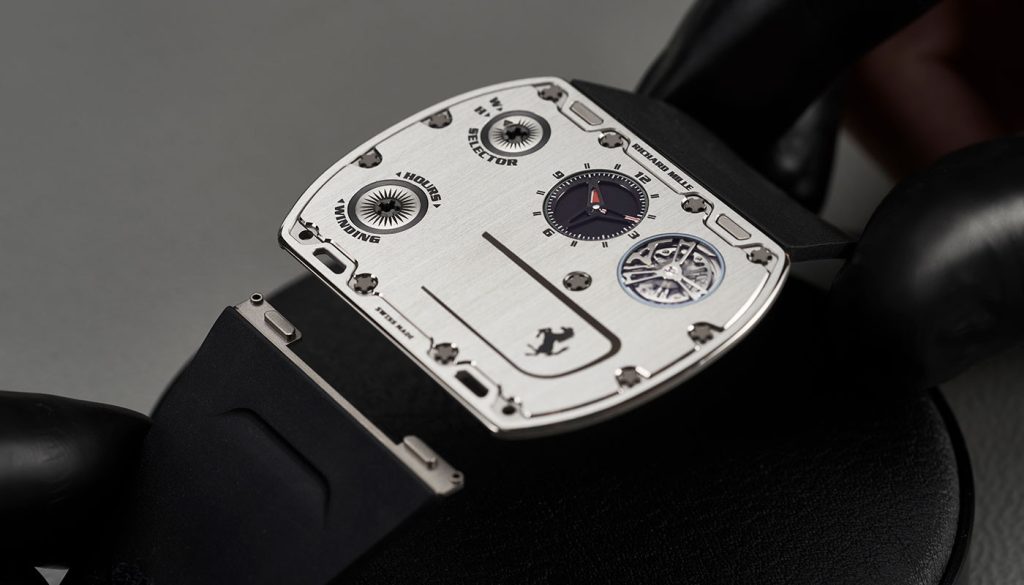 This the RM UP-01 Ferrari, the new Ultra-flat watch from Richard Mille, and the first to be born from the partnership between the Swiss luxury watchmaking company and Ferrari.
Just 1.75 mm thick, the timepiece is capable of withstanding acceleration of over 5,000 Gs, weighs 2.82 grams and has a power reserve of 45 hours.
It's a watch that perfectly exemplifies the shared values between both brands, combining age-old know-how with cutting-edge, state of the art innovation. Because, while it's true that in motorsport, success is measured in hundredths of seconds, and that the relationship between watch and car has a natural synergy, this is not necessarily a story of finish-line accuracy: this is a story of testing the very limits of what is considered technologically possible.
It's a process that Ferrari know well, having spent 75 years pushing engineering and design tolerances, innovating with every new arrival to remain at the pinnacle of open and closed wheel motor sport.
It is about learning from the past without being shackled to it, and the RM UP-01 Ferrari is testament to this philosophy.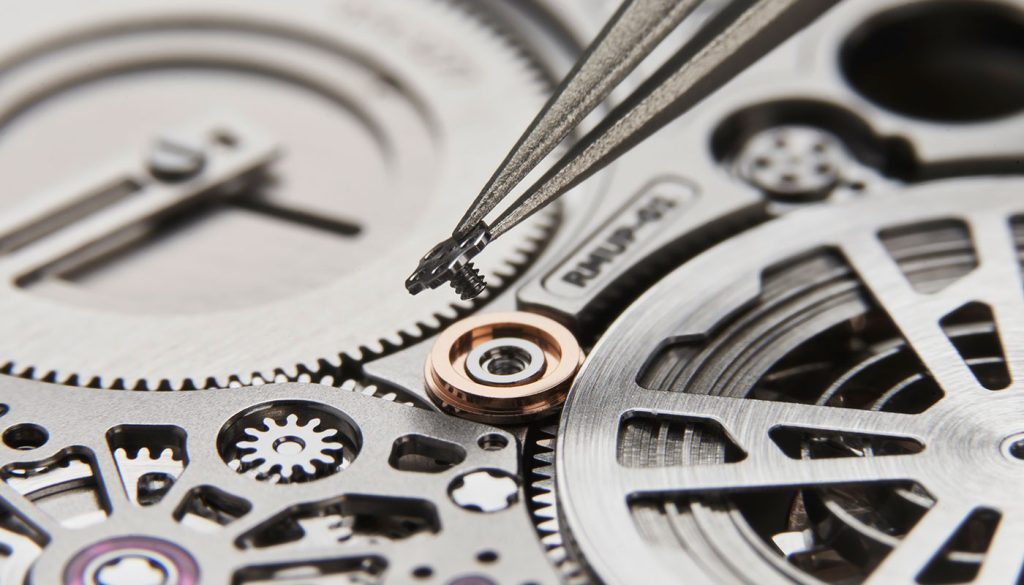 The narrow tolerance range and extreme thinness of each part required the focus to be particularly meticulous and checked at almost every stage of machining 
'For such a project, it was necessary to set aside all the knowledge we had amassed over years of practice, and every conceivable standard of watchmaking,' explains Julien Boillat, Technical Director for Cases at Richard Mille. 'This is precisely what we did throughout our collaboration with the laboratories of Audemars Piguet Le Locle. Shaving off those last millimetres of depth was an extremely demanding and lengthy process.'
And, just as form follows function for every Prancing Horse, here too there has been a new approach to watch mechanics in which technicity more than ever dictates aesthetics. In other words, this is not a showpiece, this is a watch where every component is designed for everyday use.
'Even in the realm of extreme flatness, we were determined to make a watch that met the same validation requirements as all our other models. In this quest for absolute flatness, we had to offer a watch that, far from being a 'concept watch', was up to the task of following a wearer's daily life, whatever the circumstances,' explains Salvador Arbona, Technical Director for Movements at Richard Mille.
A limited-edition run of 150 timepieces will make up the RM UP-01 Ferrari series.